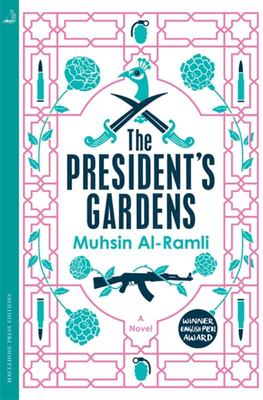 $32.99
AUD
Category: Literary Fiction | Series: MacLehose Press Editions
One Hundred Years of Solitude meets The Kite-Runner in Saddam Hussein's Iraq "A contemporary tragedy of epic proportions. No author is better placed than Muhsin Al-Ramli, already a star in the Arabic literary scene, to tell this story. I read it in one sitting" Hassan Blasim, winner of the Independent F oreign Fiction Prize for The Iraqi Christ On the third day of Ramadan, the village wakes to find the severed heads of nine of its sons stacked in banana crates by the bus stop. One of them belonged to one of the most wanted men in Iraq, known to his friends as Ibrahim the Fated. How did this good and humble man earn the enmity of so many? What did he do to deserve such a death? The answer lies in his lifelong friendship with Abdullah Kafka and Tariq the Befuddled, who each have their own remarkable stories to tell. It lies on the scarred, irradiated battlefields of the Gulf War and in the ashes of a revolution strangled in its cradle. It lies in the steadfast love of his wife and the festering scorn of his daughter. And, above all, it lies behind the locked gates of The President's Gardens, buried alongside the countless victims of a pitiless reign of terror. ...Show more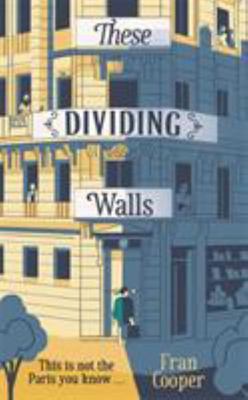 $32.99
AUD
Category: Literary Fiction
One Parisian summer A building of separate lives All that divides them will soon collapse...In a forgotten corner of Paris stands a building. Within its walls, people talk and kiss, laugh and cry; some are glad to sit alone, while others wish they did not. A woman with silver-blonde hair opens her books hop downstairs, an old man feeds the sparrows on his windowsill, and a young mother wills the morning to hold itself at bay. Though each of their walls touches someone else's, the neighbours they pass in the courtyard remain strangers. Into this courtyard arrives Edward. Still bearing the sweat of a channel crossing, he takes his place in an attic room to wait out his grief. But in distant corners of the city, as Paris is pulled taut with summer heat, there are those who meet with a darker purpose. As the feverish metropolis is brought to boiling point, secrets will rise and walls will crumble both within and without Number 37... ...Show more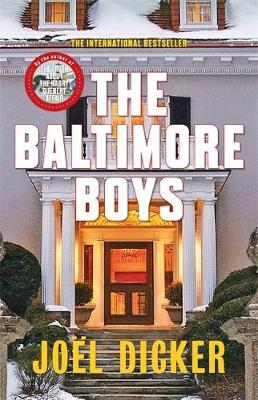 $32.99
AUD
Category: Literary Fiction
Fresh from the staggering success of The Truth about the Harry Quebert Affair, Marcus Goldman is struggling to write his third novel. A chance encounter in Florida throws him some inspiration from a surprising source: Alexandra Neville, the beautiful, phenomenally successful singer and Marcus's first lo ve. All at once, memories of his childhood come flooding back. Memories of a family torn apart by tragedy, and a once glorious legacy reduced to shame and ruin. The Baltimore Boys. The Goldman Gang. That was what they called Marcus, and his cousins Hillel and Woody. Three brilliant young men with their whole lives ahead of them, before their kingdom crumbled beneath the weight of lies, jealousy and betrayal. For years, Marcus has struggled with the burdens of his past, but now, he must attempt to banish his demons and tell the real story of the Baltimore Boys. ...Show more
$10.00
AUD
$19.99
(49% off)
Category: SECONDHAND BOOKS | Reading Level: very good
A page-turning novel that is also an exploration of the great philosophical concepts of Western thought. In order to answer two existential questions, Sophie must use the philosophy she is learning--but the truth turns out to be far more complicated than she could have imagined.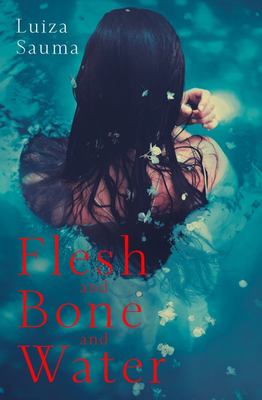 $32.99
AUD
Category: Literary Fiction
From an exciting new voice in literary fiction, a seductive, dazzling, atmospheric story of family, class, and deception set against the mesmerizing backdrops of Rio de Janeiro, the Amazon River, and London.   Andr is a listless Brazilian teenager and the son of a successful plastic surgeon who lives a life of wealth and privilege, shuttling between the hot sands of Ipanema beach and his family's luxurious penthouse apartment. In 1985, when he is just sixteen, Andr 's mother is killed in a car accident. Clouded with grief, Andr , his younger brother Thiago, and his father travel with their domestic help to Belem, a jungle city on the mouth of the Amazon, where the intense heat of the rainforest only serves to heighten their volatile emotions. After they arrive back in Rio, Andr 's father loses himself in his work, while Andr spends his evenings in the family apartment with Luana, the beautiful daughter of the family's maid.   Three decades later, and now a successful surgeon himself, Andr is a middle-aged father, living in London, and recently separated from his British wife. He drinks too much wine and is plagued by recurring dreams. One day he receives an unexpected letter from Luana, which begins to reveal the other side of their story, a story Andr has long repressed.   In deeply affecting prose, debut novelist Luiza Sauma transports readers to a dramatic place where natural wonder and human desire collide. Cutting across race and class, time and place, from London to Rio to the dense humidity of the Amazon, Flesh and Bone and Water straddles two worlds with haunting meditations on race, sex, and power in a deftly plotted coming-of-age story about the nature of identity, the vicissitudes of memory, and how both can bend to protect us from the truth. ...Show more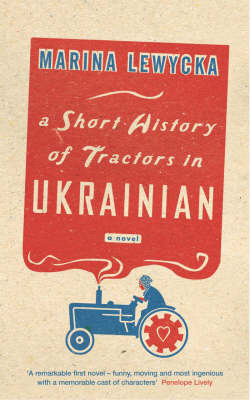 $15.00
AUD
$24.95
(39% off)
Category: SECONDHAND BOOKS
When their recently widowed father announces he plans to remarry, sisters Vera and Nadezhda realise they must put aside a lifetime of feuding in order to save him. His new love is a voluptuous gold-digger from the Ukraine half his age, with a proclivity for green satin underwear and boil-in-the-bag cuis ine, who stops at nothing in her single minded pursuit of the luxury Western lifestyle she dreams of. But the old man, too, is pursuing his eccentric dreams - and writing a history of tractors in Ukrainian. A wise, tender and deeply funny novel about families, the healing of old wounds, the trials and consolations of old age and - really - about the legacy of Europe's history over the last fifty years. The author was born of Ukranian parents in a refugee camp in Kiel, Germany, at the end of the war and grew up in England. This is her first novel. It came runner-up for the Orange Prize for Fiction 2005 ...Show more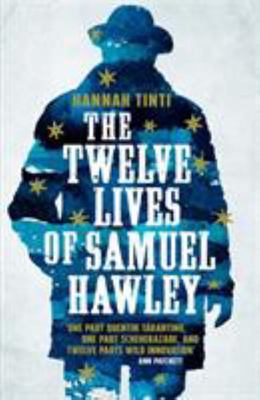 $29.99
AUD
Category: Literary Fiction
Bursting with imaginative exuberance, THE TWELVE LIVES OF SAMUEL HAWLEY by Hannah Tinti has been described as 'One part Quentin Tarantino, and one part Scheherazade' (Ann Patchett) and will appeal to fans of The Sisters Brothers or The Watchmaker of Filigree Street. After years spent living on the run, Samuel Hawley moves with his teenage daughter Loo to Olympus, Massachusetts. There, in his late wife's hometown, Hawley finds work as a fisherman, while Loo struggles to fit in at school and grows curious about her mother's mysterious death. Haunting them both are twelve scars Hawley carries on his body, from twelve bullets in his criminal past - a past that eventually spills over into his daughter's present, until together they must face a reckoning yet to come. Both a coming of age novel and a literary thriller, THE TWELVE LIVES OF SAMUEL HAWLEY explores what it means to be a hero, and the price we pay to protect the people we love. ...Show more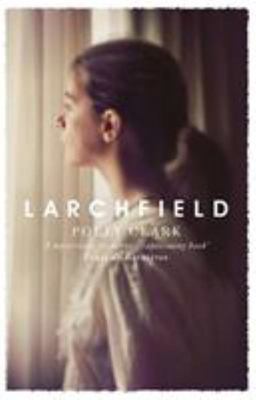 $32.99
AUD
Category: Literary Fiction | Reading Level: good
'Mysterious, wondrous, captivating' Louis de Bernieres 'We need the courage to choose ourselves' W. H. Auden It's early summer when a young poet, Dora Fielding, moves to Helensburgh on the west coast of Scotland and her hopes are first challenged. Newly married, pregnant, she's excited by the prospect o f a life that combines family and creativity. She thinks she knows what being a person, a wife, a mother, means. She is soon shown that she is wrong. As the battle begins for her very sense of self, Dora comes to find the realities of small town life suffocating, and, eventually, terrifying; until she finds a way to escape reality altogether. Another poet, she discovers, lived in Helensburgh once. Wystan H. Auden, brilliant and awkward at 24, with his first book of poetry published, should be embarking on success and society in London. Instead, in 1930, fleeing a broken engagement, he takes a teaching post at Larchfield School for boys where he is mocked for his Englishness and suspected - rightly - of homosexuality. Yet in this repressed limbo Wystan will fall in love for the first time, even as he fights his deepest fears. The need for human connection compels these two vulnerable outsiders to find each other and make a reality of their own that will save them both. Echoing the depths of Possession, the elegance of The Stranger's Child and the ingenuity of Longbourn, Larchfield is a beautiful and haunting novel about heroism - the unusual bravery that allows unusual people to go on living; to transcend banality and suffering with the power of their imagination. ...Show more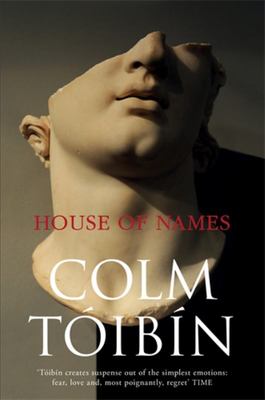 $29.99
AUD
Category: Literary Fiction
On the day of his daughter's wedding, Agamemnon orders her sacrifice. His daughter is led to her death, and Agamemnon leads his army into battle, where he is rewarded with glorious victory. Three years later, he returns home and his murderous action has set the entire family - mother, brother, sister - on a path of intimate violence, as they enter a world of hushed commands and soundless journeys through the palace's dungeons and bedchambers. As his wife seeks his death, his daughter, Electra, is the silent observer to the family's game of innocence while his son, Orestes, is sent into bewildering, frightening exile where survival is far from certain. Out of their desolating loss, Electra and Orestes must find a way to right these wrongs of the past even if it means committing themselves to a terrible, barbarous act. ...Show more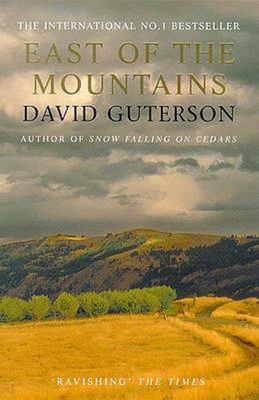 $10.00
AUD
Category: SECONDHAND BOOKS | Reading Level: good
A novel written by the author of the bestselling "Snow Falling on Cedars".
$10.00
AUD
Category: SECONDHAND BOOKS | Series: The\Cemetery of Forgotten Bks.
Barcelona, 1945--just after the war, a great world city lies in shadow, nursing its wounds, and a boy named Daniel awakes on his eleventh birthday to find that he can no longer remember his mother's face. To console his only child, Daniel's widowed father, an antiquarian book dealer, initiates him into the secret of the Cemetery of Forgotten Books, a library tended by Barcelona's guild of rare-book dealers as a repository for books forgotten by the world, waiting for someone who will care about them again. Daniel's father coaxes him to choose a volume from the spiraling labyrinth of shelves, one that, it is said, will have a special meaning for him. And Daniel so loves the novel he selects, The Shadow of the Wind by one Julian Carax, that he sets out to find the rest of Carax's work. To his shock, he discovers that someone has been systematically destroying every copy of every book this author has written. In fact, he may have the last one in existence. Before Daniel knows it his seemingly innocent quest has opened a door into one of Barcelona's darkest secrets, an epic story of murder, magic, madness and doomed love. And before long he realizes that if he doesn't find out the truth about Julian Carax, he and those closest to him will suffer horribly. As with all astounding novels, The Shadow of the Wind sends the mind groping for comparisons --The Crimson Petal and the White? The novels of Arturo P rez-Reverte? Of Victor Hugo? Love in the Time of Cholera?--but in the end, as with all astounding novels, no comparison can suffice. As one leading Spanish reviewer wrote, "The originality of Ruiz Zaf n's voice is bombproof and displays a diabolical talent. The Shadow of the Wind announces a phenomenon in Spanish literature." An uncannily absorbing historical mystery, a heart-piercing romance, and a moving homage to the mystical power of books, The Shadow of the Wind is a triumph of the storyteller's art. ...Show more