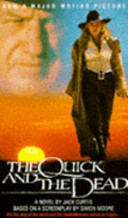 $22.99
AUD
Category: General Fiction | Series: Six Tudor Queens | Reading Level: very good
Jane Seymour: The Haunted Queen by historian Alison Weir, author of the Sunday Times bestsellers Katherine of Aragon: The True Queen and Anne Boleyn: A King's Obsession, is the third enthralling novel in the Six Tudor Queens series. A fascinating look at Henry VIII's third wife. Essential reading for fa ns of Philippa Gregory and Elizabeth Chadwick. 'Weir is excellent on the little details that bring a world to life' Guardian THE WOMAN HAUNTED BY THE FATE OF HER PREDECESSOR Eleven days after the death of Anne Boleyn, Jane Seymour is to marry the King. She has witnessed the danger and deceit that lie behind courtly play, and knows she must bear a son . . . or face ruin. Queen Jane must step out of the shadows cast by Katherine of Aragon and Anne Boleyn, but, in doing so, can she expose a gentler side to the brutal King? JANE SEYMOUR THE THIRD OF HENRY'S QUEENS HER STORY Acclaimed, bestselling historian Alison Weir draws on new research for her captivating novel, which paints a compelling portrait of Jane and casts fresh light on both traditional and modern perceptions of her. Jane was driven by the strength of her faith and a belief that she might do some good in a wicked world. History tells us how she died. This spellbinding novel explores the life she lived. SIX TUDOR QUEENS. SIX NOVELS. SIX YEARS. ...Show more
$22.99
AUD
Category: General Fiction | Series: Six Tudor Queens | Reading Level: near fine
'Alison Weir transforms Henry VIII's much-maligned fourth wife into a woman of passion, courage and mystery' Tracy Borman Alison Weir, historian and author of the Sunday Times bestsellers Katherine of Aragon: The True Queen, Anne Boleyn: A King's Obsession and Jane Seymour: The Haunted Queen, paints a s pellbinding portrait of Anna of Kleve, Henry VIII's fourth queen. 'This six-book series looks likely to become a landmark in historical fiction' The Times A GERMAN PRINCESS WITH A GUILTY SECRET. The King is in love with a portrait, but the real Anna does not enchant him. She must win him over. Everyone knows that Henry won't stand for a problem queen. But rumours of Anna's past are rife at court - dangerous talk that could mark her downfall. Can this clever, spirited young woman reach out in friendship to the King, and gain his love forever? ANNA OF KLEVE THE FOURTH OF HENRY'S QUEENS HER STORY Acclaimed, bestselling historian Alison Weir draws on new evidence to conjure a startling image of Anna as you've never seen her before. A charming, spirited woman, she was loved by all who knew her - and even, ultimately, by the King who rejected her. History tells us she was never crowned. But her story does not end there. SIX TUDOR QUEENS. SIX NOVELS. SIX YEARS. 'Alison Weir makes history come alive as no one else' Barbara Erskine 'Weir is excellent on the little details that bring a world to life' Guardian ...Show more
$22.99
AUD
Category: General Fiction | Series: Six Tudor Queens
*A Sunday Times Top Ten Bestseller* Katherine of Aragon: The True Queen by bestselling historian Alison Weir is the first in a captivating series, depicting the lives of Henry VIII's queens. Ideal for fans of Philippa Gregory and Elizabeth Chadwick. 'Alison Weir has managed to intertwine profound hist orical knowledge with huge emotional intelligence, to compose a work that throws light on an endlessly fascinating historical figure. Yet her real gift in all of this is making it feel so fresh and alive' Earl Spencer 'Shatters the many myths about Henry VIII's long-suffering first wife' Tracy Borman 'Weir is excellent on the little details that bring a world to life' Guardian A Spanish princess. Raised to be modest, obedient and devout. Destined to be an English Queen. Six weeks from home across treacherous seas, everything is different: the language, the food, the weather. And for her there is no comfort in any of it. At sixteen-years-old, Catalina is alone among strangers. She misses her mother. She mourns her lost brother. She cannot trust even those assigned to her protection. KATHERINE OF ARAGON. The first of Henry's Queens. Her story. History tells us how she died. This captivating novel shows us how she lived. SIX TUDOR QUEENS. SIX NOVELS. SIX YEARS. Anne Boleyn: A King's Obsession is Alison Weir's next breathtaking novel, looking at Henry VIII's infamous second wife. Praise for Alison Weir and Katherine of Aragon: 'A tender understanding of and genuine sympathy for this proud, much-loved and honourable Queen. . . I was gripped [from] start to finish' Mavis Cheek 'Well researched and engrossing' Good Housekeeping 'Alison Weir clearly admires her heroine . . . meticulously researched' The Times 'This exquisite book charts the rise and fall of Henry VIII's first wife, Katherine. . . A fascinating insight into this period of our history. Weir's undeniable strength is her immaculate description, enabling the reader to be transported back to Tudor England' Sun 'Weir manages to untangle the complex web of 16th-century politics, shown through Katherine's duties as ambassador, and her astute reading of the games being played. This adds greatly to the heft of the character, demonstrating what a competent woman she was becoming' Herald Scotland 'Katherine of Aragon, The True Queen is a true tour de force. Finely crafted, this novel is wonderful historical fiction and an outstanding introduction to the Six Tudor Queens series' Queen Anne Boleyn Blog 'Known for bestselling historical biographies, Alison Weir is in command of her detail . . . her handling of Katherine's misery and dignified response to her predicament is very touching' Elizabeth Buchan, Daily Mail ...Show more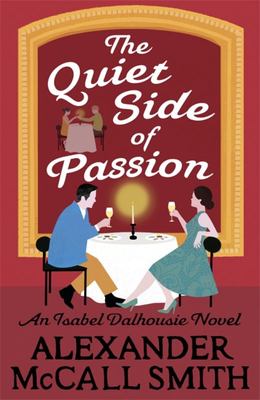 $15.00
AUD
$29.99
(49% off)
Category: SECONDHAND BOOKS | Series: Isabel Dalhousie Novels
Isabel Dalhousie grapples with complex matters of the heart as she tries to juggle her responsibilities to friends, family, and the philosophical community.   With two small boys to raise, a mountain or articles to edit for the Review of Applied Ethics and the ever-increasing demands of her niece, Cat , who always seems to need a helping hand at the deli. Isabel barely has any time for herself. Her husband, Jamie, suggests acquiring extra help, and she reluctantly agrees. In no time at all, Isabel and Jamie have a new au pair, and Isabel hires an intelligent assistant editor to share her workload. Both women, though, have romantic entanglements that threaten to interfere with their work, and Isabel must decide how best to navigate this tricky domestic situation. Should an employer ever inject herself into her employees' affairs?   Meanwhile, Isabel makes the acquaintance of Patricia, the mother of her son Charlie's friend Basil. Isabel tries to be supportive, especially given that Patricia is raising her son on her own, without the help of his father, a well-known Edinburgh organist also named Basil. But when Isabel sees Patricia in the company of an unscrupulous man, she begins to rethink her assumptions. Isabel must once again call on her kindness and keen intelligence to determine the right course of action, at home, at work, and in the schoolyard. ...Show more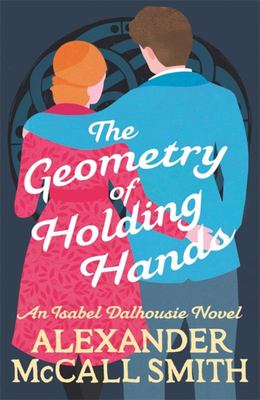 $15.00
AUD
$29.99
(49% off)
Category: SECONDHAND BOOKS | Series: Isabel Dalhousie Novels Ser.
Isabel Dalhousie applies her moral philosopher's mind to wrongdoings in Edinburgh, and will have to call upon her powers of deduction and her unflappable moral code to unravel another social mystery in the new novel from the bestselling author of The No. 1 Ladies' Detective Agency series. In Edinburgh, rumours and gossip abound. But Isabel knows very well that such things can't be taken at face value. Still, the latest whispers hint at mysterious goings-on, and who but Isabel can be trusted to get to the bottom of it? Meanwhile, she must also deal with the demands of two small children, her lovely husband, and her rather tempestuous niece, Cat, whose latest romantic entanglement comes with some new complications. Still, even with so much to juggle, Isabel, through the application of good sense, logic and ethics, will, as always, navigate a way through.   ...Show more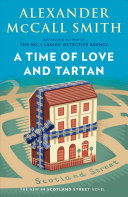 $10.00
AUD
Category: SECONDHAND BOOKS | Series: 44 Scotland Street Ser.
Catch up with the delightful goings-on in the fictitious 44 Scotland Street from Alexander McCall Smith . . . 'A joyous, charming portrait of city life and human foibles, which moves beyond its setting to deal with deep moral issues and love, desire and friendship' Sunday Express If only Pat Macgregor had an inkling of the embarrassment romantic, professional, even aesthetic that flowed from accepting narcissistic ex-boyfriend Bruce Anderson's invitation for coffee, she would never have said yes. And if only Matthew, her boss at the art gallery, hadn't wandered into his local bookshop and picked up a particular book at a particular time, he would never have knocked over his former English teacher or attracted the attentions of the police. Whether caused by small things such as a cup of coffee and a book, or major events such as Stuart's application for promotion and his wife Irene's decision to go off and study for a PhD in Aberdeen, change is coming to serial fiction's favourite street. But for three seven-year-old boys Bertie Pollock, Ranald Braveheart Macpherson, and Big Lou's foster son Finlay - it also means a getting a glimpse of perfect happiness. Alexander McCall Smith's delightfully witty, wise and sometimes surreal comedy spirals out to include tennis-playing Rwandan Forest People, researches into levitating Celtic saints, bogus headhunters in Papua New Guinea and primary school performances of Beckett. But its heart remains where it has always been true to life, love and laughter in Edinburgh's New Town. ...Show more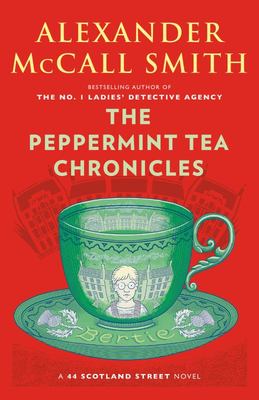 $10.00
AUD
Category: SECONDHAND BOOKS | Series: 44 Scotland Street Ser.
The latest book in Alexander McCall Smith's popular 44 Scotland Street series is a sheer delight. Summer has come to Scotland Street. The long days have prompted its denizens to engage in flights of fancy. Some, like the Duke of Johannesburg's plan to create a microlite seaplane, are literal flights, and some, like the vain Bruce Anderson's idea of settling down with one of his many admirers, are more metaphorical. With the domineering Irene off pursuing academic challenges, Stuart and Bertie are free to indulge in summer fun. Stuart reconnects with an old acquaintance over refreshing peppermint tea while Bertie takes his friend Ranald Braveheart Macpherson to the circus. But their trip to the big top becomes rather more than the pleasant diversion they were hoping for. Once again, Scotland Street teems with the daily triumphs and challenges of those who call it home, and provides a warm, wise, and witty chronicle of the affairs in this corner of the world. AN ANCHOR BOOKS ORIGINAL ...Show more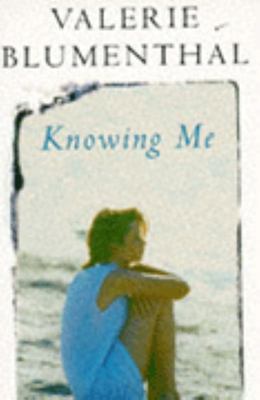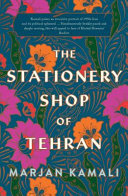 $29.99
AUD
Category: General Fiction
1953, Tehran. Roya loves nothing better than to while away the hours in the local stationery shop run by Mr. Fakhri. The store, stocked with fountain pens, shiny ink bottles, and thick pads of writing paper, also carries translations of literature from all over the world. And when Mr. Fakhri introduces her to his other favorite customer handsome Bahman , with his burning passion for justice and a shared love for Rumi's poetry Roya loses her heart at once. But around them, life in Tehran is changing. On the eve of their marriage, Roya heads to the town square to meet with Bahman. Suddenly, shockingly, violence erupts: a coup d'etat that forever changes their country's future. Bahman never arrives. Roya must piece her life back together. Her parents, wanting her to be safe, enroll her in college in California, where she meets and marries another man. But, nearly sixty years later, an accident of fate finally brings her the answer she has always wanted to know Why did you leave? Where did you go? How is it that you were able to forget me? Marjan Kamali's beautiful novel, set in a country poised for democracy but destroyed by political upheaval, explores issues that have never been more timely, of immigration and cultural assimilation and of the strange quirks of fate. ...Show more