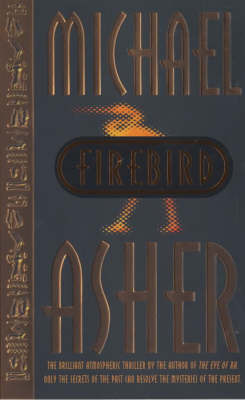 Firebird
by Michael Asher
$10.00
AUD
$19.95
(49% off)
Category: SECONDHAND BOOKS
The firebird is the phoenix, a mythical bird said to visit Egypt once every five hundred years. It symbolises rebirth. The murder in Cairo of Dr al-Ghali, Egyptian-born adviser to the US President, brought both the local police and the FBI to the scene. Feisty, country-born Lieutenant Sami is paired wit h the FBI agent, arrogant, attractive Daisy Brooke, with her degree in middle eastern studies from California. The only thing the dying man said was 'Firebird'. The explosive mix of character and national interest was fuelled by the discovery at the murder scene of an amulet traced to the Sanusiya Brotherhood, a fundamentalist Muslim sect thought to have disappeared at the turn of the century. The Sanusiya appear to have been involved in the excavation in the Western Desert of a remarkable site where Camyses III, King of Persia, and his vast army, armour and gold bullion, disappeared in a powerful sandstorm. And the words Operation Firebird seem enough to have every door slammed against you...The activities of a renegade group of Americans, apparently working for a secret organisation, of a strange Bedouin woman, always present just before violence occurs, and of the US Embassy and ...Show more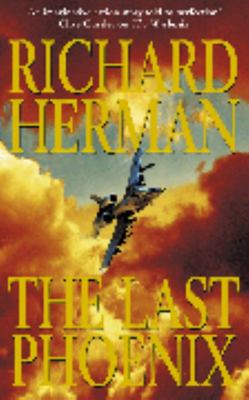 $12.00
AUD
$18.95
(36% off)
Category: SECONDHAND BOOKS
At the start of the new century, the US faces war from China and the radical Islamic states. Maddy Turner, the embattled president, is forced to focus on the Middle East, sending a ragtag collection of A-10 Warthogs to Malaysia to fight a holding action under ace pilot Matt Pontowski.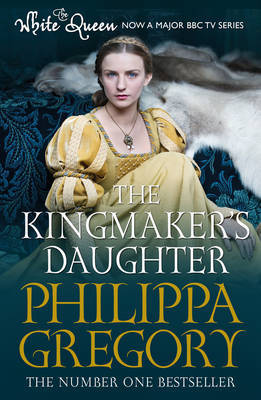 $10.00
AUD
$19.99
(49% off)
Category: SECONDHAND BOOKS | Series: Cousins' War
'I have lost my father in battle, my sister to Elizabeth Woodville's spy, my brother-in-law to Elizabeth Woodville's executioner, my nephew to her poisoner, and now my son to her curse...' The gripping and ultimately tragic story of Anne Neville and her sister Isabel, the daughters of the Earl of Warwic k, the most powerful magnate in England through the Cousins' Wars. In the absence of a son and heir, he ruthlessly uses the two girls as pawns but they, in their own right, are thoughtful and powerful actors. Against the backdrop of the court of Edward IV and his beautiful queen, Elizabeth Woodville, Anne turns from a delightful child growing up in intimacy and friendship with the family of Richard Duke of York to become ever more fearful and desperate as her father's enemies turn against her, the net closes in and there is, in the end, simply nowhere she can turn, no one she can trust with her life. ...Show more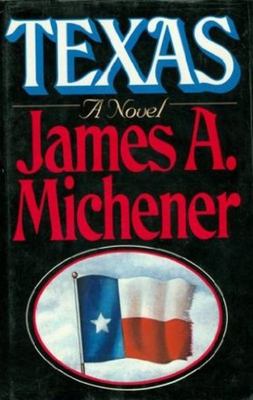 Texas
by James A. Michener
$20.00
AUD
Category: SECONDHAND BOOKS
"A book about oil and water, rangers and outlaws, Anglos and Hispanics, frontier and settlement, money and power...James Michener is something rare and valuable: an honorable craftsman doing honorable work....He manages to make history vivid and palatable to the reader."THE BOSTON GLOBETexas. A land of sprawling diversity and unparalleled richness; a dazzling chapter in the history of our nation, a place like no other on earth. Through the remarkable lives of four families, this epic saga spans four centuries and two continents and charts the dramatic formation of several great dynasties from the age of the conquistadors to the present day. A richly compelling novel of a proud people eager to meet the challenge of the land, TEXAS is James Michener's most magnificent achievement. ...Show more

Custer
by William Henry Sr.
$10.00
AUD
Category: SECONDHAND BOOKS
Hated by the Indians and feared by his own men, George Armstrong Custer will stop at nothing in his quest for personal glory, but he finds his most lasting fame in his final defeat--the Indians' greatest victory--at Little Big Horn.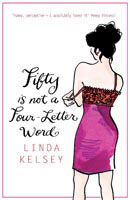 $10.00
AUD
$32.95
(69% off)
Category: SECONDHAND BOOKS
Life begins at fifty . . . Well, it certainly does for Hope, though not at all as she had planned. She reluctantly hits her half-century on New Year's Day and six months later she has lost her job, her husband and her mother. But Hope has guts - and a sense of humour. By the time she reaches fifty-one, she has acquired a taste for designer underwear, a Labrador puppy - and the memory of one perfect night in Paris. Who says fifty is over the hill? ...Show more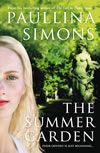 $15.00
AUD
$39.95
(62% off)
Category: SECONDHAND BOOKS
From the bestselling author of The Girl in Times Square, comes the magnificent conclusion to the saga that was set in motion when Tatiana fell in love with her Red Army officer, Alexander Belov, in wartime Leningrad in 1941.Tatiana and Alexander have suffered the worst the twentieth century had to offer . After years of separation, they are miraculously reunited in America, the land of their dreams. They have a beautiful son, Anthony. They have proved to each other that their love is greater than the vast evil of the world ... but they are strangers. In the climate of fear and mistrust of the Cold War, dark forces are at work in the US that threaten their life and their family. Can they make a new life for themselves in this new land? Can they be happy? Or will the ghosts of yesterday reach out to blight even the destiny of their firstborn son? Epic in scope, masterfully told, The Summer Garden is a novel of unique and devastating emotional power that spans two thirds of the twentieth century, and three continents. ...Show more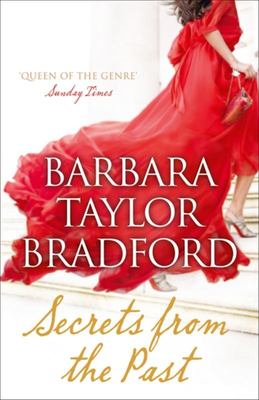 $10.00
AUD
$24.99
(59% off)
Category: SECONDHAND BOOKS
A glittering new novel of deeply-buried secrets, passionate love, obsession and redemption from the master storyteller. Thirty-year old Serena Stone is a talented war photographer who has followed in her famous father's footsteps. But when he dies unexpectedly, she steps away from the war zone to reasse ss her life. Drawn to writing her father's own story, Serena approaches Harry Redford, his best friend and front line colleague. Harry has a request of his own. He wants her to go take care of Zachary North, her former lover, who has come out of Afghanistan suffering from mental and physical exhaustion. Serena and Zac inevitably rekindle their passion - and together tackle her father's huge legacy of iconic photographs. But one collection about Venice has never been seen before. It is among these images that Serena stumbles across photos that turn her world upside down. In search of the truth about her father, her family and her own life, Serena begins a desperate quest to uncover a story from decades earlier. Moving from her family's home in the hills above Nice to the canals and romance of Venice and the riot-filled streets of Libya, Secrets from the Past is a moving and emotional story of secrets, survival and love in its many guises. ...Show more
$10.00
AUD
$17.99
(44% off)
Category: SECONDHAND BOOKS | Series: The Courtneys | Reading Level: very good
Mark never heard the Mauser shot for the bullet came ahead of the sound. There was only the massive shock in the upper part of his body, and then he was hurled backwards with a violence that drove the air from his lungs. From the trenches of France, General Sean Courtney comes back to fame, fortune and a seat in the Government. Mark Anders, the courageous young South African whom he has come to regard as his own son, returns to nothing, his grandfather murdered, and his property seized by an unknown company. At the bottom of the mystery is Sean's son Dirk, the jealous, violent and power-crazed genius whose all-consuming hatred can only end in blood...'The world's leading adventure writer' - "Daily Express". 'The pace would do credit to a Porsche, and the invention is as bright and explosive as a fireworks display' - "Sunday Telegraph". ' ...action follows action ...mystery is piled on mystery ...tales to delight the millions of addicts of the gutsy adventure story' - "Sunday Express". ...Show more