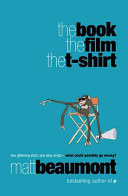 $15.00
AUD
Category: SECONDHAND BOOKS
This novel follows one week in the making of a TV commercial for car tyres, in which a successful adman has to contend with the fact that the stars of his new commercial want to kill each other, his director has walked off the set and his client has turned up in the wrong T-shirt.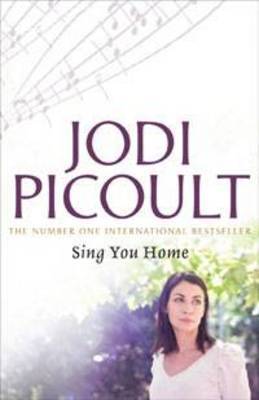 $10.00
AUD
$24.99
(59% off)
Category: SECONDHAND BOOKS
Zoe Baxter has spent ten years trying to have a baby, and finally it looks as though her dream is about to come true - she is seven months pregnant. But a terrible turn of events takes away her baby and breaks apart her marriage to Max. In the aftermath she throws herself into her career as a music ther apist. ...Show more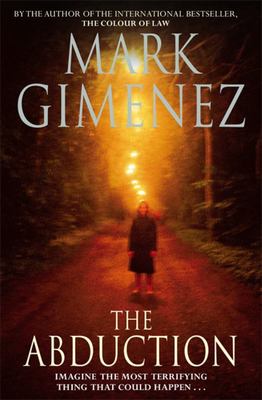 $10.00
AUD
$32.99
(69% off)
Category: SECONDHAND BOOKS
Ten-year-old Gracie Ann Brice is the ultimate tomboy, and she knows how to take care of herself. But when her mother comes to collect her from soccer practice one day, she is told that Gracie has already left with her uncle. The only trouble is, Grace has no uncle. The nightmare has become a reality for her parents, John and Elizabeth Brice. But it's Ben Brice, Grace's tough, ex-soldier grandfather, who's hit hardest by her disappearance - and it's he who goes with John to get her back. And if he needs to break some bones along the way, then that's just what he'll do ... ...Show more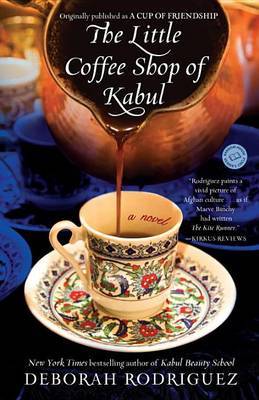 $10.00
AUD
$22.95
(56% off)
Category: SECONDHAND BOOKS
After hard luck and heartbreak, Sunny finally finds a place to call home--in the middle of an Afghanistan war zone. There, the thirty-eight-year-old serves up her American hospitality to the expats who patronize her coffee shop, including a British journalist, a "danger pay" consultant, and a wealthy an d well-connected woman. True to her name, Sunny also bonds with people whose language and landscape are unfamiliar to most Westerners, but whose hearts and souls are very much like our own: the maternal Halajan, who vividly recalls the days before the Taliban and now must hide a modern romance from her ultratraditional son; and Yazmina, a young Afghan villager with a secret that could put everyone's life in jeopardy. In this gorgeous first novel, "New York Times" bestselling author Deborah Rodriguez paints a stirring portrait of a faraway place where--even in the fog of political and social conflict--friendship, passion, and hope still exist. Originally published as "A Cup of Friendship" Look for special features inside.Join the Circle for author chats and more.RandomHouseReadersCircle.com ...Show more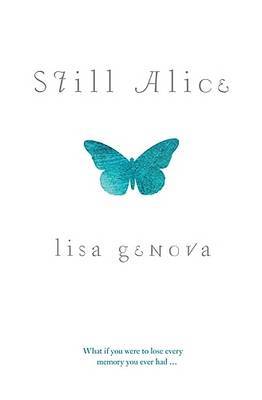 $15.00
AUD
$29.95
(49% off)
Category: SECONDHAND BOOKS
Alice Howland is proud of the life she worked so hard to build. A Harvard professor, she has a successful husband and three grown children. When she begins to grow forgetful, she dismisses it for as long as she can, but when she gets lost in her own neighbourhood she knows that something has gone terrib ly wrong. She finds herself in the rapidly downward spiral of Alzheimer's Disease. She is fifty years old. Suddenly she has no classes to teach, no new research to conduct, no invited lectures to give. Ever again. Unable to work, read and, increasingly, take care of herself, Alice struggles to find meaning and purpose in her everyday life as her concept of self gradually slips away. But Alice is a remarkable woman, and her family, yoked by history and DNA and love, discover more about her and about each other, in their quest to keep the Alice they know for as long as possible. Losing her yesterdays, her short-term memory hanging on by a couple of frayed threads, she is living in the moment, living for each day. But she is still Alice. ...Show more
$10.00
AUD
$19.99
(49% off)
Category: SECONDHAND BOOKS
From the internationally bestselling author of The Bronze Horseman, the tale of an Ivy League campus devastated by the intractable mystery at the heart of a student's death Four students and their relationships lie at the core of this dazzling novel of mystery, murder and suspense, set in a snowbound Iv y League college. Their focal point is brilliant basketball star Kristina Kim - apparently happy and stable, but soon revealed to have hidden secrets. When she is found dead in the snow, it falls to local detective Spencer O'Malley, a man who had half fallen in love with her, to investigate the crime. The spotlight falls on her three closest friends...and a story as gothic and intense as a modern-day Wuthering Heights begins to unravel. ...Show more
$15.00
AUD
$32.99
(54% off)
Category: SECONDHAND BOOKS | Series: Gabriel Allon Ser.
#1 New York Times Bestseller #1 USA Today  Bestseller #1 Wall Street Journal Bestseller From Daniel Silva, the #1 New York Times-bestselling author, comes a modern masterpiece of espionage, love, and betrayal She was his best-kept secret ... In an isolated village in the mountains of Andalusia, a m ysterious Frenchwoman begins work on a dangerous memoir. It is the story of a man she once loved in the Beirut of old, and a child taken from her in treason's name. The woman is the keeper of the Kremlin's most closely guarded secret. Long ago, the KGB inserted a mole into the heart of the West--a mole who stands on the doorstep of ultimate power. Only one man can unravel the conspiracy: Gabriel Allon, the legendary art restorer and assassin who serves as the chief of Israel's vaunted secret intelligence service. Gabriel has battled the dark forces of the new Russia before, at great personal cost. Now he and the Russians will engage in a final epic showdown, with the fate of the postwar global order hanging in the balance. Gabriel is lured into the hunt for the traitor after his most important asset inside Russian intelligence is brutally assassinated while trying to defect in Vienna. His quest for the truth will lead him backward in time, to the twentieth century's greatest act of treason, and, finally, to a spellbinding climax along the banks of the Potomac River outside Washington that will leave readers breathless. Fast as a bullet, hauntingly beautiful, and filled with stunning double-crosses and twists of plot, The Other Woman is a tour de force that proves once again that "of all those writing spy novels today, Daniel Silva is quite simply the best" (Kansas City Star). ...Show more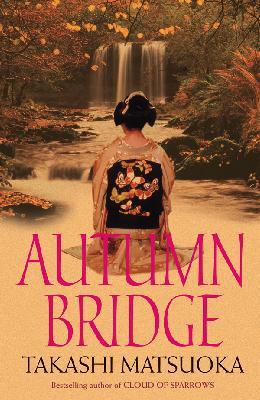 $12.00
AUD
$29.95
(59% off)
Category: SECONDHAND BOOKS
The year is 1311, in the highest tower of Cloud of Sparrows Castle, a beautiful woman watches from the window as the city is set alight and a mob runs riot destroying everything they can lay their hands on. She begins to write down the events unfolding around her and the secret history of the Okumichi C lan. Six centuries later the lost scrolls fall into the hands of American missionary Emily Gibson, a new arrival at Edo Harbour and racing from her tragic past. Emily quickly finds herself translating the text, caught up in the gripping tale of ancestry, heroism and forbidden love. At the same time Emily is desperately trying to unravel the complexities in her own life as two men fight for her love. As Emily sifts through the fragile scrolls, she begins to see threads of her own life woven into the ancient writings. As past and present collide, a hidden history comes to life, and with it a secret prophecy that has been shrouded for centuries and may now finally be revealed. ...Show more
Ishmael
by Daniel Quinn
$32.99
AUD
Category: General Fiction | Series: Ishmael Ser.
A man and a great ape conduct a series of philosophical conversations in a work that presents a new vision of evolution and humankind and asks the question: does the Earth belong to humans, or do humans belong to the Earth?