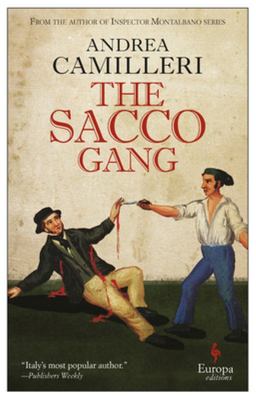 $10.00
AUD
$21.99
(54% off)
Category: SECONDHAND BOOKS
Based on a true story, a "wild west" tale of two brothers who battle both the State and a Mafia empire in 1920s Italy. Raffadali, province of Agrigento, 1920s. The Sacco brothers are free men with strong ideas about socialism and the State. Their lives change radically one morning when their father, Lui gi Sacco, receives an anonymous letter from the local Mafia demanding protection money. Luigi tells the police of the extortion letters, but the police don't know what to do: no one in the village has ever dared denounce the Mafia before. From that moment on, the Sacco brothers must defend themselves: from the Mafia and the forces of order, from their collaborators, from traitors, and from the village's leaders, as they are assailed by murder attempts, false accusations, and false testimony. The Sacco Gang is not only a gripping Italian "western," but an indictment of the Mafia's influence and the devastation it wreaks in people's lives. ...Show more
$15.00
AUD
$32.99
(54% off)
Category: SECONDHAND BOOKS | Series: Jack Mcevoy Ser. | Reading Level: very good
The hero of The Poet and The Scarecrow is back in the new thriller from #1 New York Times bestselling author Michael Connelly. Jack McEvoy, the journalist who never backs down, tracks a serial killer who has been operating completely under the radar--until now. Veteran reporter Jack McEvoy has taken dow n killers before, but when a woman he had a one-night stand with is murdered in a particularly brutal way, McEvoy realizes he might be facing a criminal mind unlike any he's ever encountered. McEvoy investigates--against the warnings of the police and his own editor--and makes a shocking discovery that connects the crime to other mysterious deaths across the country. But his inquiry hits a snag when he himself becomes a suspect. As he races to clear his name, McEvoy's findings point to a serial killer working under the radar of law enforcement for years, and using personal data shared by the victims themselves to select and hunt his targets. Called "the Raymond Chandler of this generation" (Associated Press), Michael Connelly once again delivers an unputdownable thriller that reveals a predator operating from the darkest corners of human nature--and one man courageous and determined enough to stand in his way. ...Show more
$15.00
AUD
$32.99
(54% off)
Category: SECONDHAND BOOKS | Series: Amos Decker Ser.
The number one bestselling author returns with another highly charged thriller taking Amos Decker, who has proved one of his readers' favourite characters to date, on an action-packed investigation with all the trademark twists and turns which make David Baldacci one of the world's favourite storyteller s. ...Show more
$19.99
AUD
Category: Crime Fiction | Series: Reese Witherspoon x Hello Sunshine Book Club Pick
A true-crime podcast sets a trophy wife's present life on a collision course with her secret past in the "blazingly intense, exciting as all hell" (A. J. Finn) new thriller from Denise Mina.     The day Anna McDonald's quiet, respectable life exploded started off like all the days before: Packing u p the kids for school, making breakfast, listening to yet another true crime podcast. Then her husband comes downstairs with an announcement, and Anna is suddenly, shockingly alone.     Reeling, desperate for distraction, Anna returns to the podcast. Other people's problems are much better than one's own -- a sunken yacht, a murdered family, a hint of international conspiracy. But this case actually is Anna's problem. She knows one of the victims from an earlier life, a life she's taken great pains to leave behind. And she is convinced that she knows what really happened.     Then an unexpected visitor arrives on her front stoop, a meddling neighbor intervenes, and life as Anna knows it is well and truly over. The devils of her past are awakened -- and in hot pursuit. Convinced she has no other options, she goes on the run, and in pursuit of the truth, with a washed-up musician at her side and the podcast as her guide.     "Daredevil storytelling at its finest...Offers plot twists and zig-zags that take readers on a wild ride...A giddy celebration of the art of storytelling itself." --NPR's Fresh Air ...Show more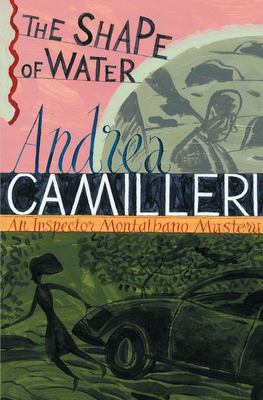 $10.00
AUD
$22.95
(56% off)
Category: SECONDHAND BOOKS | Series: Inspector Montalbano | Reading Level: very good
The goats of Vigata once grazed on the trash-strewn site still known as the Pasture. Now local enterprise of a different sort flourishes: drug dealers and prostitutes of every flavour. But their discreet trade is upset when two employees of the Splendour Refuse Collection Company discover the body of en gineer Silvio Luparello, one of the local movers and shakers, apparently deceased in flagrante at the Pasture. The coroner's verdict is death from natural causes - refreshingly unusual for Sicily. But Inspector Salvo Montalbano, as honest as he is streetwise and as scathing to fools and villains as he is compassionate to their victims, is not ready to close the case - even though he's being pressured by Vigata's police chief, judge, and bishop. Picking his way through a labyrinth of high-comedy corruption, delicious meals, vendetta firepower, and carefully planted false clues, Montalbano can be relied on, whatever the cost, to get to the heart of the matter. ...Show more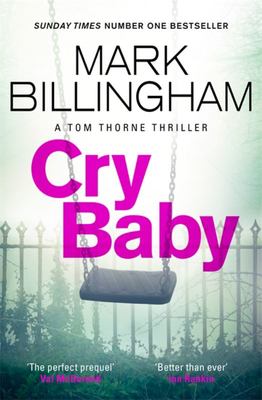 Cry Baby
by Mark Billingham
$15.00
AUD
$32.99
(54% off)
Category: SECONDHAND BOOKS | Series: Tom Thorne Novels Ser.
'One of the great series of British crime fiction' --- THE TIMES 'Cry Baby is the perfect prequel to send us back to revel in Tom Thorne's twenty years. As if we needed reminding how good Mark Billingham is' --- VAL MCDERMID It's 1996. Detective Sergeant Tom Thorne is a haunted man. Haunted by the mom ent he ignored his instinct about a suspect, by the horrific crime that followed and by the memories that come day and night, in sunshine and shadow. So when seven-year-old Kieron Coyne goes missing while playing in the woods with his best friend, Thorne vows he will not make the same mistake again. Cannot. The solitary witness. The strange neighbour. The friendly teacher. All are in Thorne's sights. This case will be the making of him . . . or the breaking. The gripping prequel to Mark Billingham's acclaimed debut, Sleepyhead, Cry Baby is the shocking first case for one of British crime fiction's most iconic detectives.   'Tom Thorne is one of the most credible and engaging heroes in contemporary crime fiction. Mark Billingham is a master of psychology, plotting and the contemporary scene - making the Thorne novels the complete package. Twenty years in and better than ever' IAN RANKIN 'Mark Billingham is one the biggest names in crime fiction and one the genre's most formidable talents' PETER JAMES 'Billingham is always a must read' HARLAN COBEN ...Show more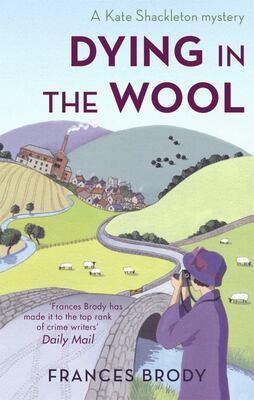 $24.99
AUD
Category: Crime Fiction | Series: Kate Shackleton Mysteries
Take one quiet Yorkshire Village, add a measure of mystery, a sprinkling of scandal and Kate Shackleton - amateur sleuth extraordinaire! Bridgestead is a quiet village: a babbling brook, rolling hills and a working mill at its heart. Pretty and remote, nothing exceptional happens, except for the day wh en Joshua Braithwaite, goes missing in dramatic circumstances, never to be heard of again. Now Joshua's daughter is getting married and wants one last attempt at finding her father. Has he run off with his mistress, or was he murdered for his mounting coffers? Kate Shackleton has always loved solving puzzles. So who better to get to the bottom of Joshua's mysterious disappearance? But as Kate taps into the lives of the Bridgestead dwellers, she opens cracks that some would kill to keep closed . . . ...Show more