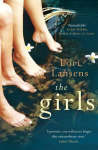 $10.00
AUD
$32.95
(69% off)
Category: SECONDHAND BOOKS
'I have never looked into my sister's eyes. I have never bathed alone. I have never stood in the grass at night and raised my arms to a beguiling moon. I've never used an aeroplane bathroom. Or worn a hat. Or been kissed like that...So many things I've never done, but oh, how I've been loved. And, if su ch things were to be, I'd live a thousand times as me, to be loved so exponentially' The girls, Rose and Ruby Darlen, were both joined at the head (craniopagus twins) in a rural farming community in 1974. Abandoned by their frightened teenage mother, they are adopted by the eccentric nurse who attended their birth, and her husband, a gentle immigrant butcher. The sisters attempt to lead a normal life, but can't help being extraordinary. Now almost thirty, Rose and Ruby are on the verge of becoming the oldest living craniopagus twins in history. Rose has a passion for writing, and The Girls is her version of life as a conjoined twin. Rose and Ruby are attached at the head, but their struggles and triumphs remind us that connection is central to us all. ...Show more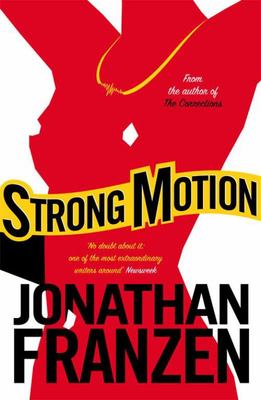 $10.00
AUD
$24.99
(59% off)
Category: SECONDHAND BOOKS
Louis Holland arrives in Boston to strange happenings - in one, an earthquake kills his grandmother. During a feud over the inheritance Louis falls in love with Renee, a seismologist, whose discoveries about the earthquakes complicate everything.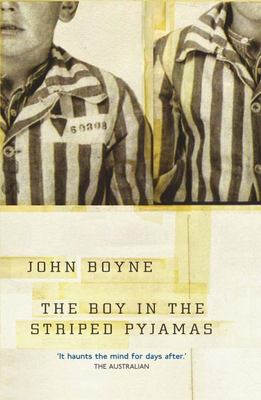 $10.00
AUD
$23.95
(58% off)
Category: SECONDHAND BOOKS
Berlin 1942When Bruno returns home from school one day, he discovers that his belongings are being packed in crates. His father has received a promotion and the family must move from their home to a new house far far away, where there is no one to play with and nothing to do. A tall fence running alongs ide stretches as far as the eye can see and cuts him off from the strange people he can see in the distance.But Bruno longs to be an explorer and decides that there must be more to this desolate new place than meets the eye. While exploring his new environment, he meets another boy whose life and circumstances are very different to his own, and their meeting results in a friendship that has devastating consequences. First published 2006. ...Show more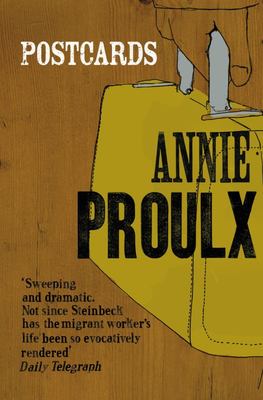 $10.00
AUD
$20.99
(52% off)
Category: SECONDHAND BOOKS | Reading Level: good
This is story of Loyal Blood, a man who spends a lifetime on the run from a crime so terrible that it renders him forever incapable of touching a woman. The odyssey begins on a freezing Vermont hillside in 1944 and propels Blood across the American West for forty years. Denied love and unable to settle, he lives a hundred different lives: mining gold, growing beans, hunting fossils, trapping, prospecting for uranium and ranching. His only contact with his past is through a series of postcards he sends home - not realising that in his absence disaster has befallen his family, and their deep-rooted connection with the land has been severed with devastating consequences...'Postcards' was Annie Proulx's first novel, which received huge acclaim and marked the launch of an outstanding literary career. Her works include short story collections 'Bad Dirt', 'Close Range' (featuring 'Brokeback Mountain') and novels such as 'The Shipping News' and 'Accordion Crimes'. ...Show more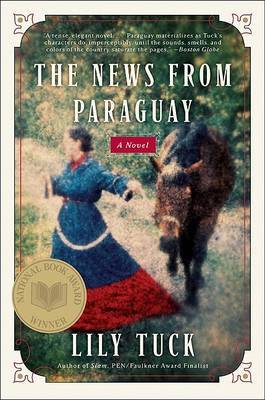 $15.00
AUD
$27.95
(46% off)
Category: SECONDHAND BOOKS
Pursued by the future dictator of Paraguay, Irish courtesan Ella Lynch struggles with isolation in spite of her power as his mistress, and witnesses the nation's victimization due to her lover's arrogant ambitions.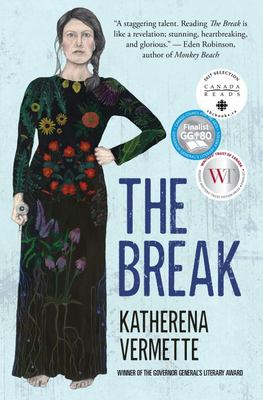 The Break
by Katherena Vermette
$10.00
AUD
Category: SECONDHAND BOOKS
Winner of the Amazon.ca First Novel Award and a finalist for the Rogers Writers' Trust Fiction Prize and the Governor General's Literary Award, The Break is a stunning and heartbreaking debut novel about a multigenerational Métis-Anishnaabe family dealing with the fallout of a shocking crime in Winnipeg 's North End. When Stella, a young Métis mother, looks out her window one evening and spots someone in trouble on the Break -- a barren field on an isolated strip of land outside her house -- she calls the police to alert them to a possible crime. In a series of shifting narratives, people who are connected, both directly and indirectly, with the victim -- police, family, and friends -- tell their personal stories leading up to that fateful night. Lou, a social worker, grapples with the departure of her live-in boyfriend. Cheryl, an artist, mourns the premature death of her sister Rain. Paulina, a single mother, struggles to trust her new partner. Phoenix, a homeless teenager, is released from a youth detention centre. Officer Scott, a Métis policeman, feels caught between two worlds as he patrols the city. Through their various perspectives a larger, more comprehensive story about lives of the residents in Winnipeg's North End is exposed. A powerful intergenerational family saga, The Break showcases Vermette's abundant writing talent and positions her as an exciting new voice in Canadian literature. ...Show more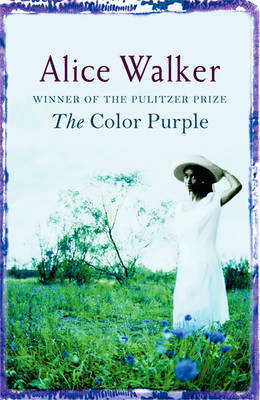 $10.00
AUD
$22.95
(56% off)
Category: SECONDHAND BOOKS
The classic, Pulitzer-Prize winning novel from Alice Walker Set in the deep American south between the wars, this is the classic tale of Celie, a young poor black girl. Raped repeatedly by her father, she loses two children and then is married off to a man who treats her no better than a slave. She is s eparated from her sister Nettie and dreams of becoming like the glamorous Shug Avery, a singer and rebellious black woman who has taken charge of her own destiny. Gradually Celie discovers the support of women that enables her to leave the past behind and begin a new life. The Color Purple has sold over 1 million copies in Britain alone and continues to sell around 25,000 every year An absolute classic, it is on reading lists throughout the country. The Color Purple was made into an award-winning film by Steven Spielberg starring Whoopie Goldberg and Oprah Winfrey It won a Pulitzer Prize and a National Book Award ...Show more
$10.00
AUD
Category: SECONDHAND BOOKS
The classical novel (and basis for the acclaimed film) now in a new editionIntroduction by Kevin BakerThe Natural, Bernard Malamud's first novel, published in 1952, is also the first--and some would say still the best--novel ever written about baseball. In it Malamud, usually appreciated for his unerrin g portrayals of postwar Jewish life, took on very different material--the story of a superbly gifted "natural" at play in the fields of the old daylight baseball era--and invested it with the hardscrabble poetry, at once grand and altogether believable, that runs through all his best work. Four decades later, Alfred Kazin's comment still holds true: "Malamud has done something which--now that he has done it --looks as if we have been waiting for it all our lives. He has really raised the whole passion and craziness and fanaticism of baseball as a popular spectacle to its ordained place in mythology." ...Show more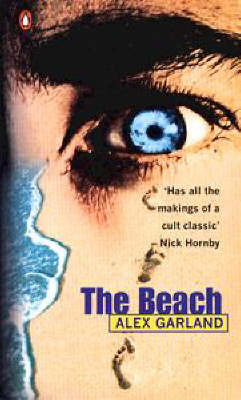 $10.00
AUD
$22.95
(56% off)
Category: SECONDHAND BOOKS | Reading Level: very good
Richard is drawn into a strange conversation in a hotel. He hears of a secret island Garden of Eden hidden in the scattered islands of a Thai marine park. Next morning, he finds a map pinned to his door and the man who put it there has slashed his wrists. The challenge is irresistible and he sets off on a perilous journey in search of Shangri-La. ...Show more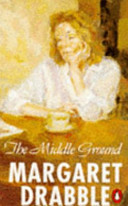 $10.00
AUD
$15.27
(34% off)
Category: SECONDHAND BOOKS
A "marvelous" novel about a woman's psychological battle with the realities of midlife (The New York Times Book Review). Witty and endearingly neurotic, Kate Armstrong has hit a certain age--and the crisis that goes along with it. She has a career as a successful journalist, specializing in feminist is sues, but she struggles to challenge herself at work. She's a mother, but her children have all left the nest, and her marriage has ended in divorce. She has a lively circle of friends, but her relationships with them are complicated by years of history and failed affairs. She's left one stage of life behind and has another stage ahead of her, but right now she's stuck somewhere in the middle. With her "unfailing insight and intelligence," Margaret Drabble shows us a woman alone in London for the first time in years--slowly rediscovering herself in a city on the brink of great change (The New York Times). ...Show more