$40.00
AUD
Category: SECONDHAND BOOKS
For use in schools and libraries only. Illustrated throughout with revealing images, this is the first and only work in which the world-famous Swiss psychologist explains to the layperson his enormously influential theory of symbolism as revealed in dreams.
$29.99
AUD
Category: PSYCHOLOGY
A practical guide to taking control of your mental health for today, tomorrow, and the days after, from the Sunday Times bestselling author and beloved entertainer 'There's a moment at the end of every day, where the world falls away and you are left alone with your thoughts. A reckoning, when the thing s you have been pushing to the background, come forward and demand your attention.' Written by Daniel Howell, in consultation with a qualified psychologist, in an entertaining and personal way from the perspective of someone who has been through it all – this no-nonsense book gives you the tools to understand your mind so you can be in control and really live. Split into three chapters for each stage of the journey: • This Night – how to get through your toughest moments and be prepared to face anything. • Tomorrow – small steps to change your thoughts and actions with a big impact on your life. • The Days After – help to look after yourself in the long term and not just survive, but thrive. You will laugh and learn – but most of all, this book will assure you that even in your darkest times, there is always hope. You will get through this night.   ...Show more
Noise
by Daniel Kahneman
$34.99
AUD
Category: PSYCHOLOGY
From the multi-million copy bestselling author of Thinking Fast and Slow Daniel Kahneman, the co-author of the million-copy bestseller Nudge Cass Sunstein, and the eminent professor and writer on strategic thinking Olivier Sibony, a new book about how to make better decisions. We make thousands of decis ions every day, from minute choices we don't even know we're making up to great, agonising deliberations. But when every decision we make is life-changing, the way we reach them matters. And for every decision, there is noise. This book teaches us how to understand all the extraneous factors that impact and bias our decision-making – and how to combat them and improve our thinking. Filled with new science, fascinating case studies and revealing practical examples, the skills this book teaches can be readily used by private or public institutions, by schools, hospitals, businesses, judges and in our everyday lives.   ...Show more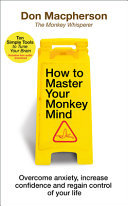 $35.00
AUD
Category: PSYCHOLOGY
____ Are you a worrier? Do stress and anxiety cloud your mind? Do you ever really sleep properly? For the first time, in this book, renowned mind coach Don Macpherson will share his ten simple tools to help you turn down the volume on the negative chatter in your head and take back control of your lif e. With more than 25 years' experience in his field, his techniques have turned around the performances of countless elite sports stars from the worlds of Formula One, rugby union and tennis. Don will show you how to find your inner confidence, be more assertive and change your life for the better. *Includes FREE audio download* ...Show more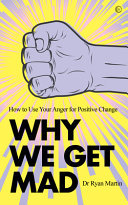 $27.99
AUD
Category: PSYCHOLOGY
This is THE book on anger, the first book to explain exactly why we get mad, what anger really is - and how to cope with and use it. Often confused with hostility and violence, anger is fundamentally different from these aggressive behaviours and in fact can be a healthy and powerful force in our lives.   What is anger? Who is allowed to be angry? How can we manage our anger? How can we use it? It might seem like a day doesn't go by without some troubling explosion of anger, whether we're shouting at the kids, or the TV, or the driver ahead who's slowing us down. In this book, the first of its kind, Dr. Ryan Martin draws on 20 years plus of research, as well as his own childhood experience of an angry parent, to take an all-round view on this often-challenging emotion. It explains exactly what anger is, why we get angry, how our anger hurts us as well as those around us, and how we can manage our anger and even channel it into positive change. It also explores how race and gender shape society's perceptions of who is allowed to get angry.   Dr. Martin offers questionnaires, emotion logs, control techniques and many other tools to help readers understand better what pushes their buttons and what to do with angry feelings when they arise. It shows how to differentiate good anger from bad anger, and reframe anger from being a necessarily problematic experience in our lives to being a fuel that energizes us to solve problems, release our creativity and confront injustice. ...Show more
$35.00
AUD
Category: PSYCHOLOGY
The surprisingly dramatic role of nutrition in our mental health, and how diet and micronutrients can be used to help treat and prevent anxiety, depression, ADHD and other mental health disorders.'The Better Brain is the first book that will tell you both how and why nutrients can be used to treat menta l-health issues. We are scientists who've uncovered that many symptoms of anxiety, depression, ADHD, PTSD and more are caused by suboptimal nutrition. We've been doing research and clinical studies on this crucial topic for decades, yet we have never published our findings for a general audience before. Following our lectures and Julia's TEDx Talk, we get asked questions all the time about our findings and why nutrients are so important for our brains. People want to know more. They're desperate for answers. This is our solution.' Leading scientists Bonnie Kaplan and Julia Rucklidge have dedicated their careers to researching the role that diet and nutrition play in our mental health. Together they have published several hundred peer-reviewed studies - those from the last two decades reveal the healing power of nutrients and the surprising role they play in brain health. In this paradigm-shifting book, Kaplan and Rucklidge share their groundbreaking research for the first time and explain how to feed your brain to stabilise your mood, stave off depression and make yourself more resilient to daily stress. The Better Brain also reveals the hidden causes of the rising rates of depression, from the nutrients in our soil to our reliance on processed food. It explains why a diet rich in fresh fruits, vegetables, pulses, fish and olive oil is healthiest for your brain, and why some people benefit from supplementary minerals and vitamins added to such a diet. Complete with a nutritional plan and thirty delicious, mood-boosting recipes, this book will be a complete guide to a healthier, happier brain. ...Show more
$35.00
AUD
Category: PSYCHOLOGY
In 12 Rules for Life, public thinker and clinical psychologist Jordan B. Peterson offered an antidote to the chaos in our lives- eternal truths applied to modern anxieties. Now in this sequel, Peterson goes further, showing that part of life's meaning comes from reaching out into the domain beyond what we know, and adapting to an ever-transforming world. While an excess of chaos threatens us with uncertainty, an excess of order leads to a lack of curiosity and creative vitality. Beyond Order therefore calls on us to balance the two fundamental principles of reality - order and chaos -- and reveals the meaning that can be found on the path that divides them. In times of instability and suffering, Peterson reminds us that there are sources of strength on which we can all draw- insights borrowed from psychology, philosophy, and humanity's greatest myths and stories. Drawing on the hard-won truths of ancient wisdom, as well as deeply personal lessons from his own life and clinical practice, Peterson offers twelve new principles to guide readers towards a more courageous, truthful and meaningful life.   ...Show more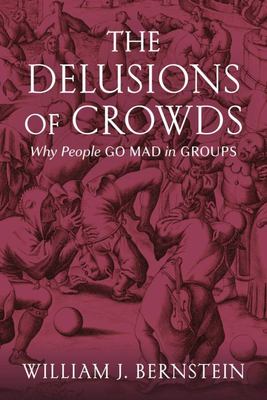 $32.99
AUD
Category: PSYCHOLOGY
Inspired by Charles Mackay's 19th-century classic Memoirs of Extraordinary Popular Delusions and the Madness of Crowds, William Bernstein engages with mass delusion with the same curiosity and passion, but armed with the latest scientific research that explains the biological, evolutionary and psychosoc ial roots of human irrationality. Bernstein tells the stories of dramatic religious and financial mania in western society over the last 500 years - from the Anabaptist Madness that afflicted the Low Countries in the 1530s to the dangerous end-times beliefs that animate ISIS and pervade today's polarised nations; and from the South Sea Bubble to the Enron scandal and dot com bubbles of recent years. Through Bernstein's supple prose, the participants are as colourful as their motivation, invariably 'the desire to improve one's well-being in this life or the next.' As revealing about human nature as they are historically significant, Bernstein's chronicles reveal the huge cost and alarming implications of mass mania as he observes that if we can absorb the history and biology of mass delusion, we can recognise it more readily in our own time and avoid its frequently dire impact. ...Show more
$32.99
AUD
Category: PSYCHOLOGY
What if you could turn anxiety into your superpower? A groundbreaking approach that has helped thousands by founder of the Sydney Anxiety Clinic.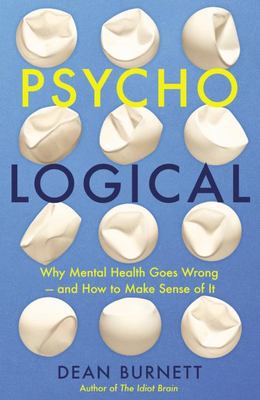 $22.99
AUD
Category: PSYCHOLOGY
An expertly written, extremely accessible primer on mental health from the bestselling author of The Idiot Brain.