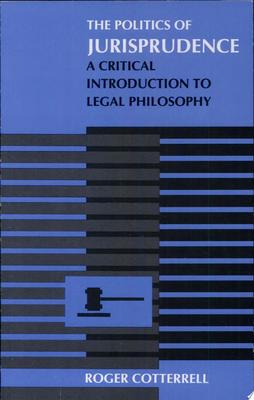 $20.00
AUD
Category: SECONDHAND BOOKS
The Politics of Jurisprudence explores what jurisprudence is about, what it seeks to do, how it does it and - most importantly - how its conclusions can be brought to bear on everyday problems of legal practice and major social, moral or political issues. It selects material to illustrate general approa ches to legal theory and to explore professional and political uses to which that theory has been put. ...Show more
$15.00
AUD
Category: SECONDHAND BOOKS | Series: Key Sociologists Ser.
Karl Marx probably had more influence on the political course of the last century than any other social thinker. There are many different kinds of Marxism, and the Twentieth Century saw two huge Marxist states in total opposition to one another. In the West, Marxism has never presented a revolutionary t hreat to the established order, though it has taken root as the major theoretical critique of capitalist society in intellectual circles, and new interpretations of Marx's thought appear each year. Peter Worsley discusses all these major varieties of Marxism, distinguishing between those ideas which remain valid, those which are contestable, and those which should now be discarded. Rather than treating Marxism purely as a philosophy in the abstract, he concentrates upon the uses to which Marxism has been put and emphasises the connections between the theoretical debates and political struggles in the real world. ...Show more
$10.00
AUD
Category: SECONDHAND BOOKS | Series: Key Sociologists Ser.
The French sociologist Emile Durkheim is a key figure in the development of sociology as an academic discipline. This book examines his considerable achievements and situates them in their social and intellectual contexts, with a concise account of the major elements of Durkheim's sociology.
$25.00
AUD
Category: SECONDHAND BOOKS | Series: Key Sociologists Ser.
This study of Weber's sociology, written by an eminent authority, is a clear and illuminating discussion of the most important elements of Weber's thinking. The book concentrates on four main elements of Weber's work: his approach to sociological method, ethical neutrality and historical explanation; hi s influential work on religion and capitalism; his theory of authority and political power; and his contribution to the analysis of class, status and party. ...Show more
$10.00
AUD
Category: SECONDHAND BOOKS
Sociology: A Brief but Critical Introduction offers a lively, discursive and jargon-free introduction to sociology, accessible to the lay reader as well as to the student. It incorporates discussion of recent developments in both social theory and empirical social research - developments to which Gidden s has directly contributed. ...Show more
$22.99
AUD
Category: PHILOSOPHY | Reading Level: good
Sapiens showed us where we came from. Homo Deus looked to the future. 21 Lessons for the 21st Century explores the present. How can we protect ourselves from nuclear war, ecological cataclysms and technological disruptions? What can we do about the epidemic of fake news or the threat of terrorism? What should we teach our children? Yuval Noah Harari takes us on a thrilling journey through today's most urgent issues. The golden thread running through his exhilarating new book is the challenge of maintaining our collective and individual focus in the face of constant and disorienting change. Are we still capable of understanding the world we have created? ...Show more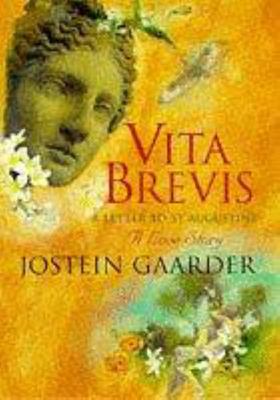 On Liberty
by John Stuart Mill; Gertrude Himmelfarb (Editor, Introduction by)
$10.00
AUD
Category: SECONDHAND BOOKS | Series: Classics Ser.
First published in 1859, John Stuart Mill's On Liberty is an exhaustive exploration of social and civic liberty, its limits, and its consequences. Mill's work is a classic of political liberalism that contains a rational justification of the freedom of the individual in opposition to the claims of the s tate. Drawing upon the empiricism of John Locke, George Berkeley, and David Hume and the utilitarianism of Jeremy Bentham, On Liberty defends the representative democracy as the culmination of society's progression from lower to higher stages, even as it recognizes one of the unique dangers of this type of government--namely, the "tyranny of the majority." Central to Mill's ideology is the harm principle--the idea that individual liberties should only be curtailed when they harm or interfere with the ability of others to exercise their own liberties. Unlike other liberal theorists, Mill did not rely upon theories of abstract rights to support his ideology, but rather grounded his philosophy in ideas of utility. As relevant to modern audiences as it was to Mill's Victorian readership, On Liberty is an enduring classic of political thought. ...Show more