$12.00
AUD
$19.99
(39% off)
Category: SECONDHAND BOOKS | Series: Barron's Pet Handbooks Ser.
Here is detailed advice for owners of this cheerful breed, which is adaptable as a hunter or a household pet. Titles in this pet care series are similar to Barron's Complete Pet Owner's Manuals, but are larger, with more detailed instruction and more illustrations. The books advise pet owners on purchas e, health care, nutritious feeding, proper housing and other facts important to owners and their pets. All books in this series have dozens of high quality, full-color photos and instructive line drawings. ...Show more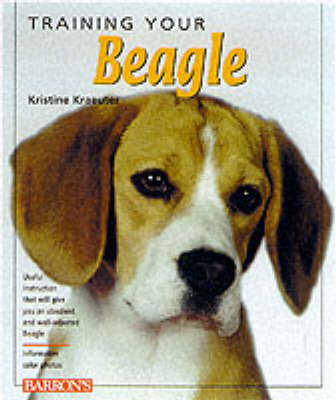 $10.00
AUD
$21.99
(54% off)
Category: SECONDHAND BOOKS | Series: Training Your Dog
Two new books in this series teach ordinary non-expert dog owners how to train their own pets. Virtually every aspect of training is covered, with special focus on the distinctive traits of individual breeds. Dog owners are instructed on humane but effective methods of housebreaking and paper training, obedience training, teaching the dog to respond to verbal commands and hand signals, walking on a leash, and more. Also covered are methods of correcting bad habits such as begging, unwanted barking, and showing hostile behaviour. There are many instructive, full-colour photos in each book. These cheerful canines have been trained as hunters since the dawn of history, but they also make affectionate house pets. Here's everything the neophyte owner needs to know about training. ...Show more
$10.00
AUD
Category: SECONDHAND BOOKS
A miracle of a book--a joyous celebration of the unspoken but deeply felt bond between animals and people and, in Roger Caras's words, a celebration of life in the face of death.Each day holds the promise of a few new faces, a hundred possibilities, and perhaps one miracle. In a book that reflects her years of work at New York City's famous Animal Medical Center, Samantha Mooney creates a miracle of her own--the unforgettable story of dedicated professionals who, faced with sometimes incurable illness among the animals they care for, nevertheless find companionships and laughter in that caring. But above all, this is a story of cats: Clancy, a tiger-suited Irish rogue who refuses to be caged; gentle Oliver Cromwell, who summers in Maine and makes friends with his own personal sea gull; and one tiny black cat, Fledermaus, who breaks through Samantha's own wall of frozen grief after her father's death and shows her the rewards, and the risks, of loving again. Praise for A Snowflake in My Hand "This book is not only for cat lovers, it is for lovers of life."--The Washington Post "She displays an empathy with animals akin to that evident in the works of James Herriot."--The New York Times Book Review "Heartrending for cat lovers."--Kirkus Reviews "An affair of the heart and a celebration of life in the face of death . . . a very special story."--Roger Caras "In telling the story of the cats she has served far beyond the call of duty, Samantha Mooney is really telling us how to face the ordeal of serious, sometimes terminal illnesses with humor, patience, and courage. . . . This large-spirited little book reaches out to us all."--Budd Schulberg "A very compelling book that's difficult to put down."--The Seattle Times "Beautifully written . . . one of the outstanding books of the year. Don't miss it."--The Chattanooga Times "The Inside story of the most famous clinics in the world, beautifully told, with warmth and compassion."--Cleveland Amory ...Show more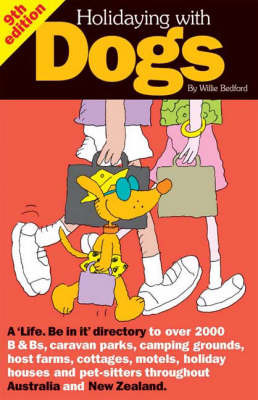 $10.00
AUD
$24.95
(59% off)
Category: SECONDHAND BOOKS
This directory to over 2000 B&Bs, caravan parks, camping grounds, caravan parks, camping grounds, host farms, cottages, motels, holiday houses and pet-sitters throughout Australia and New Zealand, features hundreds of new entries, 5-Paw Dog Friendly Accommodation Ratings, reader-recommended properti es, a competition, maps & map references. ...Show more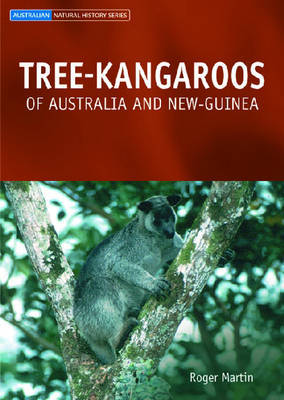 $45.00
AUD
Category: SECONDHAND BOOKS | Series: Australian Natural History S.
To many people, the suggestion that a kangaroo could live up a tree is fantasy. Yet, in the rainforests of far north Queensland and New Guinea, there are extraordinary kangaroos that do just that. Many aspects of their anatomy and biology (particularly their bipedal hopping ability) suggest a terrestria l kangaroo ancestor. Yet no one has, so far, come forward with a convincing explanation of how, why and when an animal that was so superbly adapted for life on the ground should end up back in the trees. This book reviews the natural history and biology of tree-kangaroos from the time of their first discovery by Europeans in the jungles of West Papua in 1846 right up to present day, covering the latest research being conducted in Australian and New Guinea. Combining information from a number of disparate disciplines, the author sets forth the first explanation of this apparent evolutionary conundrum. ...Show more