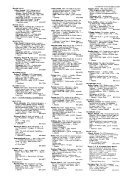 $10.00
AUD
Category: SECONDHAND BOOKS
In 1990, four separate NATO radar stations in Germany and Belgium tracked a 1000mph (1600kph) triangular-shaped flying object across western Europe and into British air space. Despite official documentation the governments concerned denied the facts and concealed the evidence. This book presents the fac ts about the incident which has now been officially recorded in Belgian and UK government records. ...Show more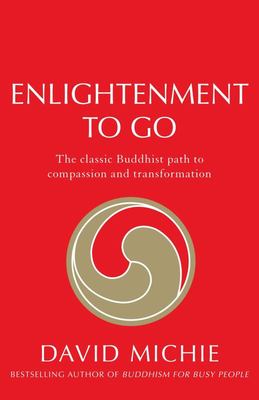 $10.00
AUD
$26.99
(62% off)
Category: SECONDHAND BOOKS
The Dalai Lama always recommends a classic text by the Buddhist sage Shantideva as essential reading for those seeking a practical approach to Buddhism. With its life-changing psychological tools and transcendent wisdom, it is one of the world's great spiritual treasures. David Michie provides a lively, accessible introduction to the 'best of' Shantideva. He shows how modern psychology confirms the insights of Shantideva's Guide to the Bodhisattva's Way of Life, and he unpacks its powerful antidotes to contemporary problems, including stress, anxiety and depression. He also offers a structured meditation programme to help readers integrate transformational insights at deeper levels of consciousness where genuine change becomes possible. Recounting stories from his own journey, Michie illustrates the relevance of Shantideva's breakthrough teachings to a typically busy Westerner, with warmth and humour. ...Show more
$24.99
AUD
Category: MOTIVATION | Series: Mystical Handbook Ser.
Home-healing spells and meditations--accompanied by more than 100 colorful and inspiring illustrations--give you everything you need to transform your home into a restorative and magical space.House Magic presents home protections for every living space that bring together the traditions of earth magic, meditation, herbalism, self-awareness, astrology, and feminist spirituality. From the evil eye to stagnant energy, learn how to transform any space into a sacred sanctuary using the power of crystals, herbs, and flowers. By first learning the ancient histories of home magic spells, their origins, and their practices, House Magic presents spells and protections to produce fundamental manifestations in each space within the home--Clearing, Protection, Comfort, Harmony, and Balance. This gorgeous guide takes you through manifesting a magical life with intentions, altars, and colors. Meditate with the earth and the moon to bring specific intentions into your space. Bless and protect your house from evil spirits, and create a harmonizing home with charming symbols like dream catchers, runes, hamsa, and triquetra symbols. Use old traditions and objects like brooms and candles to bless your home. Invite household spirits such as the Bean-Tighe, Domovoi, and Gaelic Goddess Brigid for protection. Declutter and feng shui your space Practice spellwork and rituals made for each room in your home to: Bring more joy and familial connections to your living room for a happier home Attract creativity and success to your office Create a peaceful atmosphere in your bedroom for soothing sleep, good dreams, and romance Allow restoration to enter your bathroom to feel refreshed and calm Make nourishing recipes for when you and your loved ones gather in the kitchen And much more Harness the power of magic to create a beautiful, healing living space with this unique resource manual. The Mystical Handbook series from Wellfleet takes you on a magical journey through the wonderful world of spellcraft and spellcasting. Explore a new practice with each volume and learn how to incorporate spells, rituals, blessings, and cleansings into your daily routine. These portable companions feature beautiful foil-detail covers and color-saturated interiors on a premium paper blend. Other titles in the series include: Witchcraft, Love Spells, Moon Magic, Knot Magic, and Superstitions. ...Show more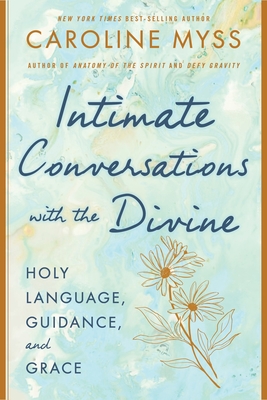 $26.99
AUD
Category: MOTIVATION
From the New York Times best-selling author of Sacred Contracts and Anatomy of the Spirit, a timely guide with 100 prayers for entering into a personal relationship with the Divine. *** In her most personal book to date, beloved teacher and best-selling author Caroline Myss draws on her own practice t o help us regain our fluency in the language of prayer and renew our connection to the sacred. Intimate Conversations with the Divine offers 100 of Myss's personal prayers as a resource and inspiration to start a prayer practice of your own. Each prayer illustrates a different type of grace that feeds the human soul, from awakening, endurance, and healing, to silence, surrender, and trust. "We are one holy system of life and great cosmic truth, which is that all life-including all of us-breathes together," Myss writes. "I hope this book, these prayers, will bring you comfort and grace, and help you through the difficult times ahead. And I hope they will inspire you to believe that with God, all things are possible." ...Show more
$26.99
AUD
Category: MOTIVATION
The now widely known Map of calibrated levels of Consciousness was presented in Power vs. Force in 1995 and has been translated into all the world's major languages. This was followed by The Eye of the I (2001), I: Reality and Subjectivity (2003), and Truth vs. Falsehood (2005), which explored the level s of Truth reflected throughout society.   Transcending the Levels of Consciousness returns to the exploration of the ego's expressions and inherent limitations and gives detailed explanations and instructions on how to transcend them.   As with the reading of Dr. Hawkins' previous books, the reader's level of consciousness is advanced as a consequence of exposure to the information itself. This opens up avenues to the relief of suffering for oneself and others, which fulfills the purpose of the work and the intention to facilitate the reader's own Enlightenment. ...Show more
$29.99
AUD
Category: MOTIVATION
Obama's former Surgeon General explores the global loneliness epidemic - and how we can overcome it. When Vivek Murthy accepted the role of Surgeon General under Obama, he thought his main focus would be tackling the opioid crisis and obesity. Instead, he discovered a much larger health crisis, one tha t connects the sick and the seemingly well: loneliness.We live in an age steeped in disconnection. As a doctor, Murthy encountered people who struggled with addiction, disease, and pain, and often found loneliness at their very core. But while other illnesses can be more visible, loneliness keeps its sufferers silent. So how can we treat it, and what does it mean to live in this lonely age?This book traces Murthy's journey to find the answers. As he uncovers the global proportions of this epidemic, and explores the root causes and devastating effects of loneliness, he also finds good news. From social support groups in Okinawa, to mentoring circles in Chicago, he looks at community efforts to combat loneliness around the world and what they can teach us about doing so in our own lives.Part personal journey, part medical exploration, part social toolkit, this essential book shows how together we can learn to build a more connected, less lonely world. ...Show more
$22.99
AUD
Category: MOTIVATION
Available November 2020 An inspirational personal development book including helpful tips and cute illustrations to aid with anxiety, overthinking and depression. This book is jam-packed with handy tips, bite-sized wisdoms & thoughtful illustrations to help you navigate through feelings like anxiety , stress, worry, guilt & sadness. Within these pages you will find practical tools & insights to help you tackle your day-to-day tricky emotions. Contents: 1. Feeling 2. Grounding 3. Breathing 4. Thinking 5. Affirming ...Show more
$29.99
AUD
Category: MOTIVATION
From the bestselling author of AM I DOING THIS RIGHT? comes an honest, hilarious, entirely relatable illustrated guide to living life right. And wrong.