$80.00
AUD
Category: RARE AND COLLECTIBLE
Painter/museum director Thomas S. Buechner combines clear how-to instruction with striking insights to help us look at pictures in a wholly new way. Subsidiary rights: Selected by North Light Book Club.
$55.00
AUD
Category: RARE AND COLLECTIBLE
This book will show you step by step, how to create realistic oil paintings in a classical style--paintings that glow with an inner radiance. You'll start with the basics and work your way toward mastering the beauty of nature and the human figure in your paintings--Jacket.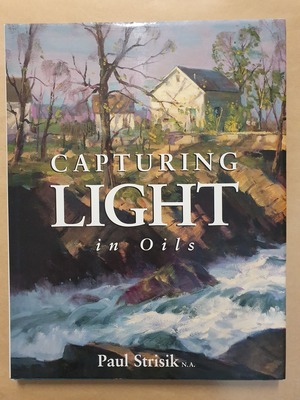 $50.00
AUD
Category: RARE AND COLLECTIBLE
"I feel that God's sunlight on a single blade of grass is such a miracle and so difficult to capture in paint, it is worth a lifetime of trying"--Paul StrisikLegendary artist Paul Strisik, N.A., A.W.S., was not the kind of artist you'd find cooped up inside a studio. As one of the great plein air painte rs of his generation, Paul preferred to be outdoors using the sun to light his subjects. His years of experience in capturing that natural light are offered here in Capturing Light in Oils.In these pages, Paul Strisik presents a step-by-step approach to using the three most powerful tools an artist can employ--design, color, and light. Using the techniques taught in this book, Strisik teaches how to use natural conditions to your advantage to create artwork that truly expresses your vision. ...Show more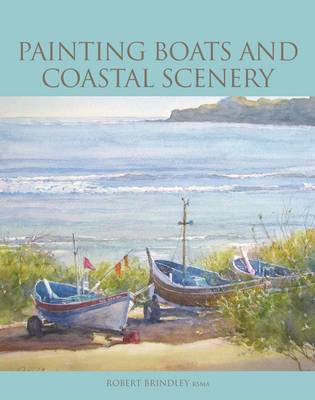 $20.00
AUD
$54.95
(63% off)
Category: SECONDHAND BOOKS
Boats and coastal scenery have always inspired artists. This book celebrates that inspiration and explains many aspects of painting the coast, from creeks and tidal rivers to bustling beach scenes, boats and harbours, with a strong emphasis on capturing light, mood and atmosphere. Using watercolour, oil and pastel, it looks in detail at the painting process and encourages both novice and experienced artists alike to venture forth to capture the drama and beauty of the coast and sea. ...Show more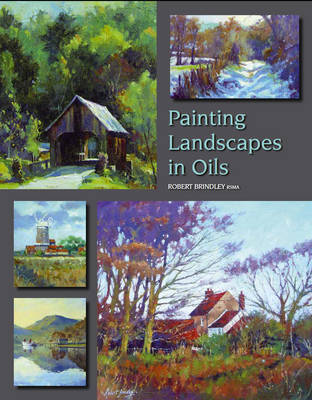 $15.00
AUD
$44.99
(66% off)
Category: SECONDHAND BOOKS
Over the centuries, landscape painting has attracted countless artists. Its diversity, enhanced by the weather, special lighting conditions and seasonal change, offers the painter an infinite variety of subject matter. Oils are an extremely versatile and immediate medium, enabling artists to express the mselves in a variety of creative ways. They are relatively easy to use, suitable for both the beginner and the more experienced painter. ...Show more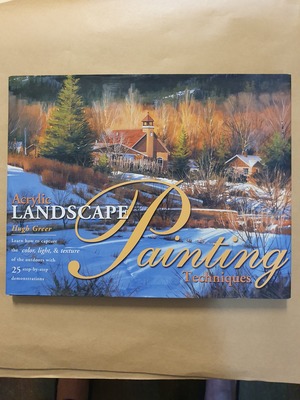 $50.00
AUD
Category: RARE AND COLLECTIBLE
Filled with inspirational artwork and solid instruction, this guide will delight loyal acrylic painters and encourage artists from other mediums to cross over. Greer's instruction capitalizes on the brilliant colours available in acrylics and shows artists how to paint with them using proven watercolour and oil techniques. Starting with 16 mini-demos, artists are encouraged to: Jump right in and follow step-by-step instructions for mastering techniques such as masking, splattering, underpainting, washes and more; Learn tips and tricks for rendering many elements of a landscape including trees, flowers, roads and reflections; The second section of the book features four complete painting demonstrations that challenge artists to exercise their new painting techniques through a variety of landscape subjects. Two demonstrations show artists how to use acrylics as an effective base for other mediums. ...Show more
$40.00
AUD
Category: SECONDHAND BOOKS
Robert Taylor, one of the world's leading painters of marine and aviation scenes, offers his first collection devoted solely to great historic ships at sea. Accompanied by expert commentary on each piece, the more than 125 superb paintings take you. around the world and across many centuries to experien ce breathtaking scenes of the Battle of the Nile, the China tea traders, Hornblower and the Hotspur; the battleship Bismarck, the attack on Pearl Harbor, and the Normandy landings. ...Show more