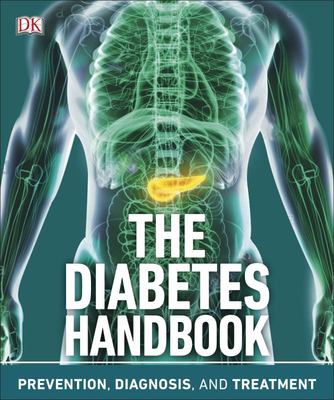 $24.99
AUD
Category: HEALTH
If you or a loved one is living with type 1 or type 2 diabetes, you need this friendly guide to managing health, diet, physical activity, and treatment. This book is packed with simple, easy-to-understand explanations of how diabetes works and practical, positive advice for preventing or living with it . Illustrated in full colour throughout, it includes step-by-step illustrated sequences, flowcharts, and diagrams. Routines such as how to monitor and control blood glucose are explained in the clearest possible way. Find out how the types of diabetes differ, what signs to look out for, how to care for children with diabetes, how to reduce the risk of long-term complications, what to do in emergencies, and how to stay motivated and positive. The Diabetes Handbook will help you make successful lifestyle choices to promote health, be active, eat healthily, and thrive, not just survive. ...Show more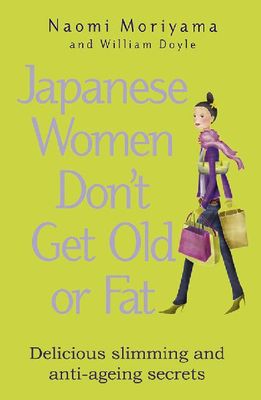 $15.00
AUD
$34.95
(57% off)
Category: SECONDHAND BOOKS
A stunningly packaged combination of memoir, lifestyle advice and glorious recipes from the country with the lowest obesity and highest longevity rates in the world. In Japan, people live longer than anywhere else on Earth; obesity is virtually unknown, and 40-year-old women look like they're 20. The secret: Japanese homestyle cooking, and an approach to eating that is not about self-deprivation, but about celebrating and savouring food. Raised in Tokyo and on her grandparents' mountainside farm, author Naomi Moriyama first travelled to the West as a college student, and promptly gained 25 pounds eating an American diet. Returning home for the holidays, she found that the weight melted off as she returned to the healthy, soulful food of her mother's tiny kitchen: satisfying soups, fresh vegetables, delicate grilled fish; mouthwatering meals that never left her feeling hungry. Filled with delicious recipes and evocative reminiscences, this book is for all those who are tired of counting calories and carbs, and finding themselves on diets that don't work. Japanese Women Don't Get Old or Fat offers a delightfully fresh and easy approach to a healthier, slimmer, and longer lifestyle. First published 2005. ...Show more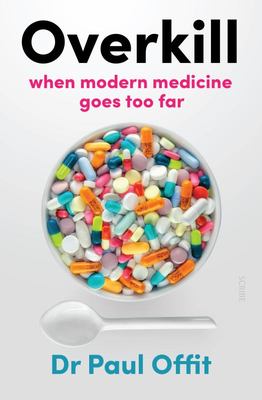 $32.99
AUD
Category: HEALTH
An acclaimed medical expert and patient advocate offers an eye-opening look at many common and widely used medical interventions that are far more harmful than helpful. Modern medicine has significantly advanced in the last few decades as more informed practices, thorough research, and incredible break throughs have made it possible to successfully treat and even eradicate many serious ailments. But while we have learned much that has changed our outlook and practices, we still rely on medical interventions that are vastly out of date and can adversely affect our health. It is an article of faith, for example, that finishing a course of antibiotics prevents the recurrence of illness, that sunscreens block harmful UV rays which cause skin cancer, and that all cancer-screening programs save lives. But do scientific studies back up such beliefs? In this game-changing book, infectious-disease expert and Rotavirus vaccine inventor Dr Offit highlights fifteen common medical interventions still recommended and practised by medical professionals, despite clear evidence that they are harmful — including the above examples, as well as the treatment of acid reflux in babies, the lowering of fevers, and the reliance on heart stents and knee surgery. By analysing what makes these practices so ineffective and harmful, and by presenting medical alternatives, Overkill gives patients invaluable information to help them ask their doctors better questions and to advocate for their own health. ...Show more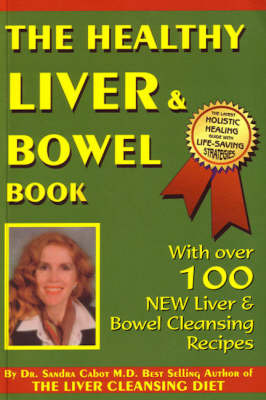 $10.00
AUD
$24.95
(59% off)
Category: SECONDHAND BOOKS
Having a healthy liver and bowel is essential if we are to live safely in an increasingly toxic world. Dr. Cabot not only offers a totally comprehensive program for detoxifying the liver and bowel, but also provides the essential follow-up for maintaining perfect function and health.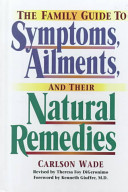 $20.00
AUD
Category: SECONDHAND BOOKS
This guide gathers together the safest, most effective, drug-free treatments for over 100 of the most common health problems. It provides medical information on the healing powers of foods, vitamins, herbs and other alternative therapies.