$15.00
AUD
$59.95
(74% off)
Category: SECONDHAND BOOKS
Provides several pain-relieving solutions to a range of problems - from headaches to backaches, and from short-term injuries to long-term illnesses.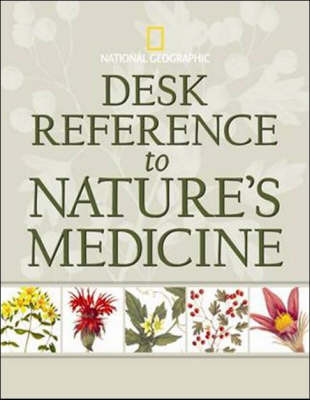 $25.00
AUD
$99.95
(74% off)
Category: SECONDHAND BOOKS
Designed to meet the needs of both the botanist, and those with an interest in alternative health, this book offers a comprehensive overview of the abundant healing properties found within nature. Accompanying each plant is a colour photograph, and detailed information ranging from its modern uses to it s folklore roots. ...Show more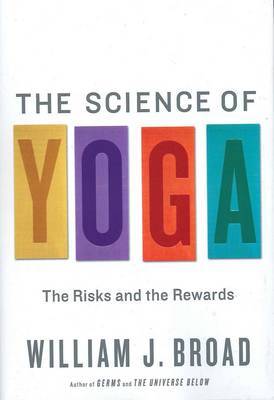 $25.00
AUD
$29.99
(16% off)
Category: SECONDHAND BOOKS
The Science of Yoga draws on a hidden wealth of science, history, and surprising facts to cut through the fog that surrounds contemporary yoga and to show - for the first time - what is uplifting and beneficial and what is delusional, flaky, and dangerous. At heart, it illuminates the risks and rewards. The book takes the reader on a whirlwind tour of undiscovered yoga that goes from old libraries in Calcutta to the world capitals of medical research, from little-known archives to spotless laboratories, from sweaty yoga classes with master teachers to the cosy offices of yoga healers. In the process, it shatters myths, lays out unexpected benefits, and offers a compelling vision of how to improve the discipline. ...Show more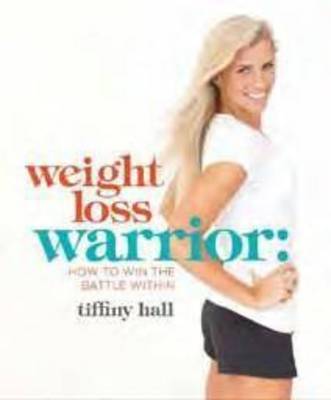 $20.00
AUD
$34.95
(42% off)
Category: SECONDHAND BOOKS
From the Biggest Loser series comes a fun, fresh take on losing weight - it's a 'no-diet' book detailing the importance of healthy eating, building a positive self-image and becoming your own expertly trained warrior within (to protect you from bad choices, help you kick bad habits and give you powerful self-defences). An easy-to-follow guide to long-lasting transformation from the ground up, Weightloss Warrior comes complete with tasty illustrated recipes as well as expert motivational advice and tried-and-tested weightloss strategies. Based around five chapters inspired by the coloured belts of Taekwondo, the book leads readers from white belt to black belt through a process that's not simply turning over a new leaf but preparing the ground for a new self, planting the seeds of change, nurturing your new focus and glorying in growing a whole new you. ...Show more
$10.00
AUD
$29.95
(66% off)
Category: SECONDHAND BOOKS
David, a smart corporate lawyer equipped with an enquiring mind, begins to query why it is we are so much heavier than previous generations, and discovers a culprit: sugar, or, more specifically, the fructose component of sugar. Sweet Poison exposes one of the great health scourges of our time and offer s a wealth of practical and accessible information on how to avoid fructose, increase your enjoyment of food and lose weight. ...Show more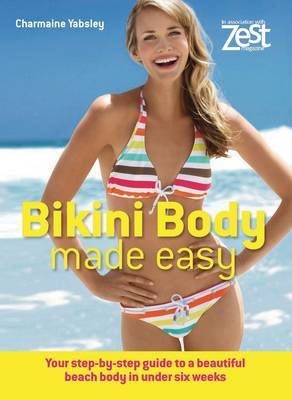 $10.00
AUD
$19.99
(49% off)
Category: SECONDHAND BOOKS | Series: Zest Magazine: Made Easy
Whether you've got just one or the luxury of six weeks to go before you jet off on holiday and you've had little time to think about how you are going to look in your bikini, then this is the book for you. "Bikini Body Made Easy" offers simple and achievable ways to feel great in your bikini. The book i s divided into body types: Pencil figure, Sporty figure, Pear shape, Hourglass and Apple shape. For each body type Yabsley offers a workout to target specific problem areas and a 6-week diet plan. There are also 24-hour emergency plans and 10-minute fixes you can do just days before you depart.As well as information on diet and fitness there is advice on beauty including exfoliation, make up, hair, applying fake tan, getting rid of cellulite, keeping well moisturized and most importantly, the best bikini for you. To complete the package there is advice on confidence building and self esteem.Throughout the book there are week-by-week plans and time-saving tips. So, even if you've left it to the last minute, there is still time to look and feel great on the beach. This is the third book in the hugely successful "Zest: Made Easy" series. It contains weekly count-down plans and easy workouts. It includes fast, easy and realistic solutions. ...Show more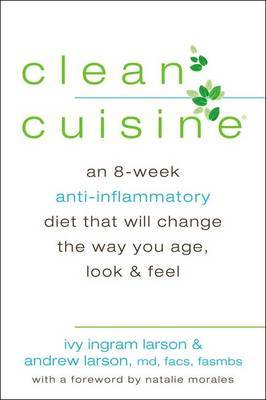 $10.00
AUD
$19.99
(49% off)
Category: SECONDHAND BOOKS
What you eat matters more than how much you eat. There is a diet and exercise plan that covers all the bases--food we should eat and food that tastes good; what is best for our bodies and what is easily doable in the real world--all while offering hunger-free weight loss. Developed by Andrew Larson, M. D. and certified Heath Fitness Specialist Ivy Larson, "Clean Cuisine" is scientifically proven to reverse diabetes, improve cholesterol and blood pressure, and ease the symptoms of other inflammatory diseases such as multiple sclerosis, fibromyalgia, asthma, allergies, and arthritis. Broken down into eight easy steps and spread over the course of eight weeks, "Clean Cuisine "will enable readers to transform their bodies one delicious meal at a time by adopting an anti-inflammatory diet and choosing unrefined foods in their most natural, whole state. With guilt-free, delicious recipes and a workout program that has been proven to deliver substantial results with just three 30-minute sessions a week, "Clean Cuisine" is the long-term answer to eating for optimal health, disease prevention, weight loss, vitality, longevity, and good taste. Includes a foreword by Natalie Morales ...Show more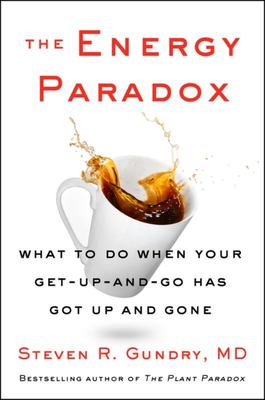 $34.99
AUD
Category: HEALTH
The author of the bestselling Plant Paradox series takes a fresh look at one of the top health issues plaguing Americans-fatigue-and offers a revolutionary plan for boosting energy and revitalizing mental and physical stamina. In his bestselling books, The Plant Paradox and The Longevity Paradox, Dr. St even R. Gundry offered game-changing perspectives on our wellbeing. In The Energy Paradox, Dr. Gundry expands upon his previous discussions of gut, microbiome, and mitochondrial health, linking immune malfunction to the mental and physical symptoms of fatigue-including exhaustion, brain fog, depression, anxiety, and low metabolism.As Dr. Gundry explains, feeling tired, moody, and zapped of energy is not normal, no matter your workload or age. Fatigue is an SOS flare from the body, one that is intended to alert us that something is wrong. In his clinical work, Dr. Gundry has found that his patients who complain of feeling sick and tired all the time almost always have something in common: the inflammation markers of a leaky gut.In The Energy Paradox, Dr. Gundry will offer readers the information and tools necessary to quiet the autoimmune battle raging within-a battle that depletes precious energy reserves, leaving you drained and prone to mood disorders and weight gain. With new guidelines on how to increase mitochondrial energy production and nourish the microbiome; 30 new Plant Paradox-approved recipes; and lists of energy-boosting foods to consume and energy-depleting foods to avoid, The Energy Paradox will help readers take back their lives, giving them the energy they need to feel, look, and be their best. ...Show more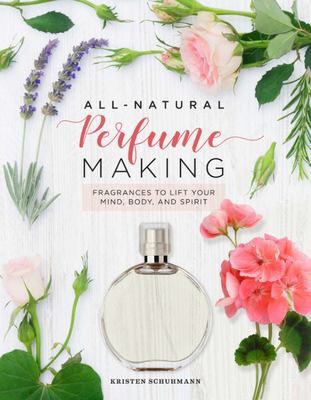 $29.99
AUD
Category: HEALTH
Master your own custom perfume blends with ingredients to benefit your mind, body, and emotions in All-Natural Perfume Making. Just like magic, turn botanical herbs, flowers, and essential oils into wonderful-smelling, healthy, and sustainable perfumes. In All-Natural Perfume Making, author and herbali st Kristen Schuhmann guides beginning perfumers in the art and techniques of crafting oil-based, alcohol-based, and solid perfumes. Learn the history and traditional benefits of certain scents as you create your own unique blends from a variety of plant-based ingredients. In addition to smelling good, natural scents can be a powerful self-care tool to benefit mental and emotional health. Feeling anxious? A blend of vanilla, lavender, cedarwood, and neroli can help relax frazzled nerves. Have a big test coming up? Boost your brain power with rosemary, sweet orange, and peppermint. Once you've grasped the techniques in All-Natural Perfume Making, the possibilities are endless as you mix, layer, and experiment with natural scents. Perfect for the beginner who wants to create their own signature scents without the use of harsh chemicals, this book provides a solid base on the philosophy and methods of crafting all-natural fragrances that not only smell fantastic but can add to your well-being. ...Show more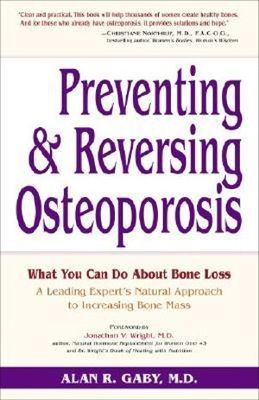 $10.00
AUD
$33.95
(70% off)
Category: SECONDHAND BOOKS
Originally published in 1994 and now available in paperback, a handbook on preventing osteoporis through nutrition, exercise and natural therapies.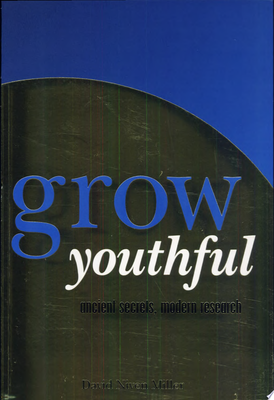 $10.00
AUD
$21.87
(54% off)
Category: SECONDHAND BOOKS
A guide to banishing fatigue and finding vitality and joy every day.