$32.99
AUD
Category: Parenting
An exquisitely illustrated uplifting self-care guide for mothers by the bestselling author of When Life is Not Peachy. 'Pip's words are like a knowing hug of reassurance telling you everything is going to be OK, and making you think kind thoughts about yourself and the parenting you're doing.' CHRISSIE SWAN Mums are the greatest yet least appreciated humans and it's time they had their own huggable book all about mum care! Whether your child is 2 or 20, it can be easy to get lost in day-to-day survival mode and forget the long game - the magic you have already made and that they really will be OK in the end. Days Like These is an uplifting guide to supporting yourself and other mums you know. Let bestselling author Pip Lincolne remind you that it's fine to go slow as she helps you shift expectations (so many expectations!), drop the guilt, choose fresh ways to measure success, find yourself again and remember the things that delight you in the everyday. Because you are not alone and sometimes we all need a reminder that we're doing our best on this life-changing journey called motherhood. ...Show more
$25.00
AUD
Category: SECONDHAND BOOKS
The popular teenage television actor uses excerpts from his fan mail as a jumping-off point to discuss troublesome aspects of adolescence, including family life, dating, and drugs, with examples drawn from his own experiences on and off the set of "The Cosby Show."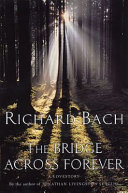 $10.00
AUD
$22.95
(56% off)
Category: SECONDHAND BOOKS
'Did you ever feel that you were missing someone you had never met?'. Haunted by the ghost of the wise, mystical, lovely lady who lives just around the corner in time, Richard Bach begins his quest to find her, to learn of love and immortality not in the here-after, but in the here and now. Yet caught i n storms of wealth and success, disaster and betrayal, he abandons the search, and the walls he builds for protection become his prison. Then he meets the one brilliant and beautiful woman who can set him free, and with her begins a transforming journey, a magical discovery of love and joy. 'None. . . can touch Richard Bach for his unerring ability to create beauty.' San Diego Tribune ...Show more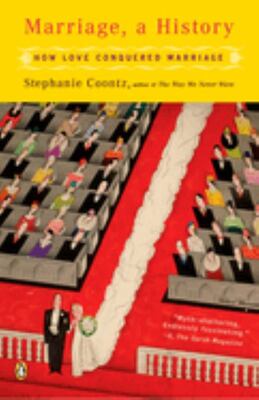 $15.00
AUD
$26.95
(44% off)
Category: SECONDHAND BOOKS
Marriage today is held up as a blissful haven of love and friendship, sex and stability. We long for the gold standard, the traditional marriage but marriage turns out to have a chequered past - the 'traditional marriage' was evanescent. This real look at what people think of as 'traditional' finally ex plains why so many married people are so unsatisfied. Marriage has changed more in the last thirty years than in the previous five thousand, and few of the old 'rules' for marriage still apply. In the courts, the op-ed pieces, and at the dinner table, battles rage over what marriage means, why people do it, and who can do it. Marriage, a Historyis the one book you need to understand not only the vicissitudes of modern marriage but also gay marriage, 'living together' and divorce. Stephanie Coontz shatters dozens of myths about the past and future of married life and shows us why marriage, though more fragile today, can be more rewarding than ever before. ...Show more
$34.99
AUD
Category: FAMILY
Everything you need to know about supporting ageing parents, from author and comedian Jean Kittson.This warm and witty practical guide is a one-stop shop for information on how to support your ageing loved ones: how to protect their health and wellbeing, keep them safe and secure, and enable them to be self-determining and independent for as long as possible. Full of expert advice and first-hand experience, this is your go-to resource to help you: * Navigate the bureaucratic maze while remaining sane* Understand what is needed for your elder's health and wellbeing and how to get it, especially in a medical emergency* Survive the avalanche of legal papers and official forms* Choose the best place for them to live - home, retirement village, residential aged care, or granny and grandpa flat - and help your elders relocate with love and respect. Compelled to discuss some of life's most confronting questions, Jean shares heartfelt stories and clear facts alongside wonderful cartoons from much-loved Australian cartoonist, Patrick Cook. Following on from her 2014 bestseller, You're Still Hot to Me, a treatise on menopause, We Need to Talk About Mum and Dad is a guide to what happens when we become parents of our parents. ...Show more
$10.00
AUD
$16.37
(38% off)
Category: SECONDHAND BOOKS
Eric Berne, best known as the originator of transactional analysis and the author of the 1965 classic Games People Play, presents a comprehensive overview of sexuality based on a series of lectures he delivered in 1966.