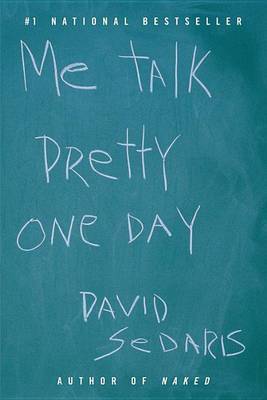 $10.00
AUD
$29.99
(66% off)
Category: SECONDHAND BOOKS
A recent transplant to Paris, humorist David Sedaris, bestselling author of "Naked", presents a collection of his strongest work yet, including the title story about his hilarious attempt to learn French. A number one national bestseller now in paperback.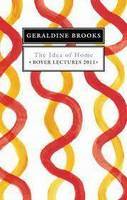 $10.00
AUD
$24.99
(59% off)
Category: SECONDHAND BOOKS | Series: Boyer Lectures
For the Boyer Lecture 2011, best-selling author and journalist Geraldine Brooks tackles the topic of The Idea of Home. Drawing on her personal experience from being an adolescent pen pal to being a foreign correspondent in some of the world's most dangerous countries to being a writer of several award w inning books including the Pulitzer Prize winner, March, Brooks reflects on what it means to be both a global citizen and a novelist at home in an increasingly fractured world. The individual lectures are: Our Only Home, A Home on Bland Street, A Writer at Home and At Home in the World ...Show more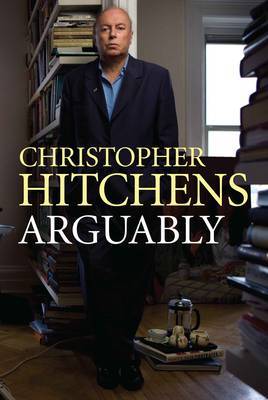 Arguably
by Christopher Hitchens
$45.00
AUD
Category: SECONDHAND BOOKS
For forty years, Christopher Hitchens has been at the epicentre of the battle of letters in Britain & America. This blockbuster volume is the collection of a lifetime.
$10.00
AUD
Category: SECONDHAND BOOKS | Series: Picador Bks.
A collection of the author's journalistic pieces from The New Yorker, including his profiles and Talk of the Town pieces. They consist of comic explorations of the madder ranges of American citizenship. Singer's first book, Funny Money, was published in 1985.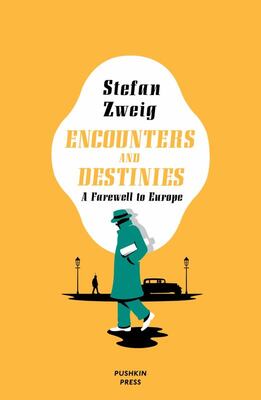 $27.99
AUD
Category: ESSAYS
A new collection of essays by Stefan Zweig: tributes to the great artists and thinkers of the Europe of his day Stefan Zweig was one of the twentieth century's greatest authors and a tireless champion of freedom, tolerance and friendship across borders. Encounters and Destinies collects his most impassi oned and moving tributes to his many illustrious friends and peers: literary, philosophical and artistic luminaries from across the Old Europe that Zweig loved so much, and which he grieved to see so cruelly destroyed by two world wars. Including pieces on Rainer Maria Rilke, Marcel Proust, Sigmund Freud, Maxim Gorky and Arturo Toscanini, this essential collection is also Zweig's tribute to the ideal of friendship: an ideal he clung to as the world he knew was torn apart. ...Show more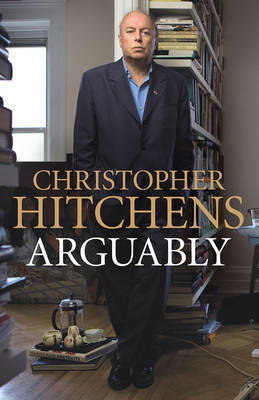 Arguably
by Christopher Hitchens
$15.00
AUD
$35.00
(57% off)
Category: SECONDHAND BOOKS | Reading Level: very good
He raises hackles or receives resounding cheers, he's loved or hated but never ignored. Christopher Hitchens is possibly the most provocative writer of our time, fearless and forthright with no subject off limits. This volume of essays spans a remarkable four decades of writing. From early articles in t he New Statesman, where he worked alongside writers such as Ian McEwan and Martin Amis, through to his pieces for Salon, The Atlantic and Vanity Fair, these articles display his rare genius, indomitable wit and singular command of language. World figures from Clinton to Mother Teresa, Kissinger to Benazir Bhutto go under his unforgiving microscope. Issues from Vietnam to Iraq, Afghanistan to Iran and literary musings on the leading writers of the last fifty years form the richest tapestry a reader could ask. 'Don't mince words' is the title of one of these pieces. Nor does he, nor has he over the course of a dozen books of which the most recent are the best-selling God is not Great and Hitch-22, and hundreds of articles of which the cream of the crop is here. ...Show more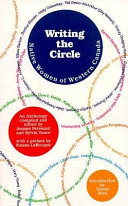 $20.00
AUD
Category: SECONDHAND BOOKS
Stories&#44 poetry&#44 essays&#44 and biographical pieces from western and northwestern Canadian Native women make available seldom&#45heard voices of strength&#44 resolution&#44 anger&#44 sorrow&#44 wit&#44 laughter&#44 and tenderness&#46