$35.00
AUD
Category: SECONDHAND BOOKS
Traces the history of the violin, discusses the materials used in violin-making, and offers guidance on the construction of a violin.
$10.00
AUD
$35.00
(71% off)
Category: SECONDHAND BOOKS
'A joyous, breezy read ... It is also beautifully written' DAILY TELEGRAPH'Funny and self-deprecating and just as laid-back as he is on camera' INDEPENDENT'Just like an extended edition of a brilliant Parkinson on television - engrossing and entertaining' IRISH TIMES'I recommend it heavily. It's a wonde rful book' MELVYN BRAGG* * * * * * * * *All Michael Parkinson really wanted to do was play cricket for Yorkshire and England. However, he soon realised that to be paid to watch films, football and cricket would be the best way to spend life, and he became a journalist. Television beckoned and for three decades Parkinson interviewed the movers and shakers of the late twentieth century, making his television programme the must-see event of the week. In singing with Bing Crosby, dancing with Billy Connolly, flirting with Miss Piggy and sparring with Muhammad Ali, Parkinson proved himself one of the most engaging and durable hosts in both Britain and Australia. In Parky he recalls a full life with honesty, insight and humour. ...Show more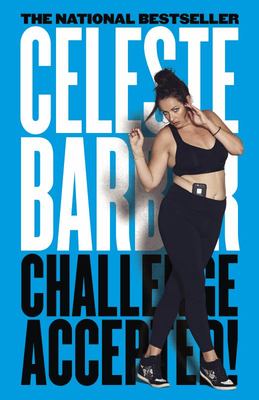 $10.00
AUD
$19.99
(49% off)
Category: SECONDHAND BOOKS
Funny woman, Instagram star and international comedy sensation, Celeste Barber's Challenge Accepted is a hilarious and outspoken guide to life, unwanted gas and how to rock a sexy scar. It's real, like totally, really real. Actor, writer and comedian, Celeste Barber is one very funny woman - not to men tion a global social media comedy phenomenon. Amassing over 3.8 million followers in three years with her hilarious #celestechallengeaccepted pics, she has been dubbed 'Australian Comedy Queen' by ABC Online; voted The Funniest Lady on Instagram; gone on sold-out comedy tours of the US; and won herself fans ranging from Tom Ford and Ruby Rose to Amy Schumer and Dawn French. In the tradition of Tina Fey's Bossypants, Challenge Accepted is part memoir, part comedy routine, part advice manual. Calling out our ridiculous obsession with celebrity Instagram culture, Celeste reveals all, including her thoughts on keeping it real, the secrets to love, friendship, family and marriage ( oh hai, #hothusband), and how to deal with life's many challenges, like, motherhood, and what to do when your local bottleshop owner can't remember your name. Celeste is raucous, real and hilarious. Bring it on.         ...Show more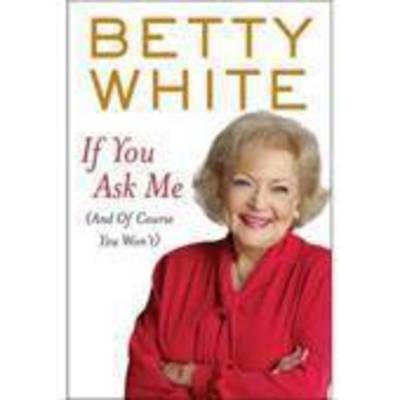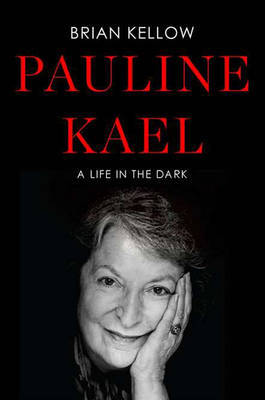 $15.00
AUD
$39.95
(62% off)
Category: SECONDHAND BOOKS
A decade after her death, Kael remains the most important figure in film criticism today, in part due to her own inimitable style and power within the film community and in part due to the enormous influence she has exerted over an entire subsequent generation of film critics.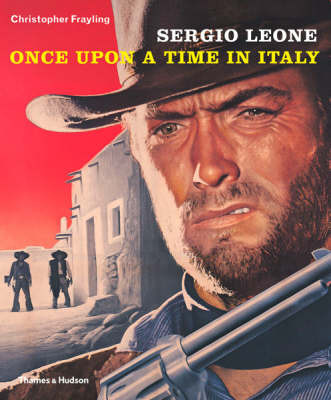 $55.00
AUD
Category: RARE AND COLLECTIBLE
In the mid-1960s, an unknown Italian film director, Sergio Leone, made "A Fistful of Dollars", the first in a trilogy of films that came to define the spaghetti western. The films that complete the trilogy, "For a Few Dollars More" and "The Good, the Bad and the Ugly", are, like the first film, violent, cynical and visually stunning, and together they form the backbone of an important film genre that has influenced many contemporary filmmakers. This book, newly available in paperback, is an authoritative, in-depth study of Leone and the Italian Western by film expert and cultural historian Sir Christopher Frayling. Featuring analyzes of and interviews with all the key players, including Leone himself, it forms a wonderful tribute to one of the master filmmakers of the 20th century. ...Show more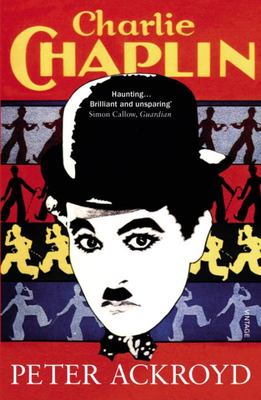 $10.00
AUD
$22.99
(56% off)
Category: SECONDHAND BOOKS
He was the very first icon of the silver screen, and is one of the most recognisable faces in Hollywood, even a hundred years on from his first film. But what of the man behind the moustache? The director holding the camera as well as acting in front of it? Peter Ackroyd's new biography turns the spotl ight on Chaplin's life as well as his work, from his humble theatrical beginnings in music halls to winning an honorary Academy Award. Everything is here, from the glamour of his golden age to the murky scandals of the 1940s and eventual exile to Switzerland. This masterful brief life offers fresh revelations about one of the most familiar faces of the last century and brings the Little Tramp into vivid colour. ...Show more