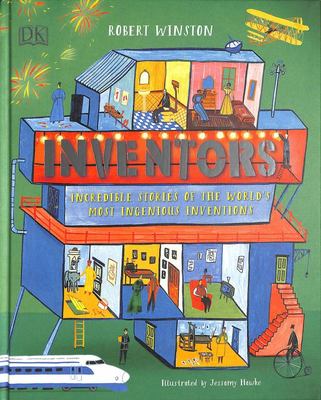 $34.99
AUD
Category: Educational
Step into Leonardo da Vinci's workshop, relax on board Hideo Shima's speedy bullet train, and join movie star Hedy Lamarr to bounce ideas around in between takes. Inventors looks at the towering achievements of more than 50 inventors in great detail. From Lizzie Magie, who came up with the idea for the game Monopoly, but had it stolen, to the ancient Turkish polymath Ismail al-Jazari, who decided the best way to power a clock was with a model elephant, to Richard Turere, the Maasai inventor who created a lion-scaring device when he was just 13 years old - the inventors of this book have all used buckets-full of creativity to find ways to improve our world. Each page is packed with jaw-dropping facts, with every inventor's achievements written as a story. Professor Robert Winston's beautiful descriptions of the inventors' lives are brought to life through stunning illustrations by Jessamy Hawke and fantastic photography highlights the detail of their designs.The inventors come from all walks of life and parts of the world, making this the perfect book for every budding inventor. ...Show more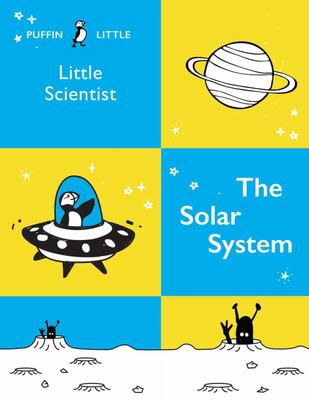 $12.99
AUD
Category: Educational
Just because we're LITTLE doesn't mean we can't learn BIG facts. Have you ever wondered how long it takes Neptune to orbit the Sun? If you're a Little Scientist who is curious about the solar system, you're about to go on a SUPER SPACE ADVENTURE with Puffin Little!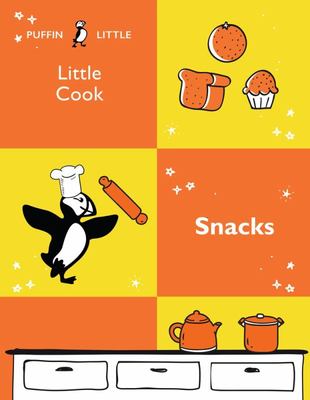 $12.99
AUD
Category: Educational
Just because we're LITTLE doesn't mean we can't learn BIG skills. Have you ever wondered how to make boring veggies into a super-delicious snack? If you're a Little Cook who wants to serve up yummy treats, get ready for a SNACK-ATTACK with Puffin Little!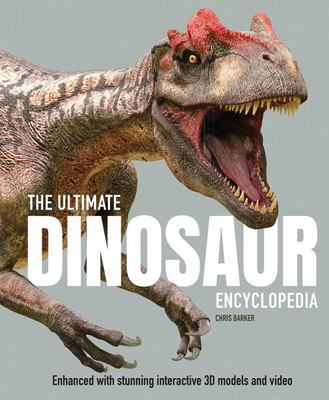 $39.99
AUD
Category: Educational
Augmented Reality brings dinosaurs to life as 3D models on your book!
$19.99
AUD
Category: Educational
Look inside the human body in this incredible inventive board book with see-through acetate pages. What's going on inside the human body? How do we move, eat, think and breathe? Children will love looking inside the human body to discover the answers with this incredible interactive board book. With la belled acetate diagrams of the muscular, skeletal, respiratory, circulatory, digestive, excretory and nervous systems, this is a fantastic first look at human anatomy. From pumping blood to breathing air, The Body Book is an exciting way to explore all the amazing things our body can do. ...Show more
$14.99
AUD
Category: Educational | Series: That's Not My
Babies and toddlers will love touching the textured patches as they meet lots of adorable narwhals. The bright pictures and textures to stroke are designed to help develop sensory and language awareness. Part of an internationally bestselling series which includes over sixty titles that has sold over 20 million copies worldwide. ...Show more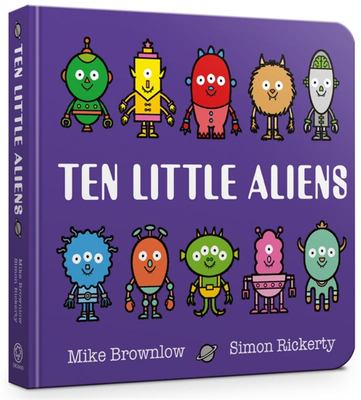 $14.99
AUD
Category: Educational | Series: Ten Little Ser.
Learn to count from ten to one and back again with this rhythmic, rhyming space adventure. In a sturdy board book, perfect for even the youngest readers! Don't miss the latest book in the bestselling Ten Little series. Join the Ten Little Aliens as they jet off through space in search of a new home - d iscovering fiery planets, fizzing comets and some very strange space creatures! Ten Little Aliens need a place to stay. Searching through the universe, home is far away. Look - a sun with planets! Should they take a peep? Ten Little Aliens all say, "SQUEEP!" The Ten Little series has sold over a million copies worldwide and Ten Little Bookworms is a 2019 World Book Day pick. Look out for more books in the series: Ten Little Pirates Ten Little Princesses Ten Little Monsters Ten Little Dinosaurs Ten Little Elves Ten Little Superheroes Ten Little Robots Praise for the other Ten Little books: 'a rollicking read with an easy rhythm and jaunty illustrations...excellent' Guardian 'jaunty verse with lots of humorous details to discover on every page' Time Out 'roaringly funny rhymes' Independent ...Show more
$29.99
AUD
Category: Educational
The perfect gift for a new baby. A beautifully produced board book edition of beloved children's book creator Alison Lester's classic, Kissed by the Moon, packaged in a quality gift box alongside a super-snuggly blanket with satin trim and a beautiful moon and stars embroidered motif. This appealing gi ft set combines the velvety tactile appeal of a blanket for babies to snuggle alongside a board book edition of this classic story to share and treasure. May you, my baby, sleep softly at night, and when dawn lights the world, may you wake up to birdsong. Part poem, part lullaby, this gentle story celebrates a baby's wonder at our beautiful natural world. From much-loved Australian Children's Laureate, Alison Lester, comes a timeless book and gift set to share and to treasure. ...Show more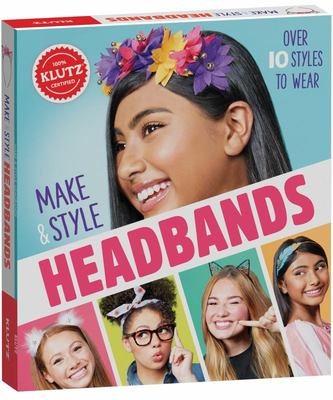 $29.99
AUD
Category: Educational | Series: Klutz
No matter what your mood, youll find a style to match! Use the included headbands as your base to craft five projects right out of the box, like beaded cat ears and a flower crown. Six bonus projects show you how to change up the look with materials in the kit, or try one of the five Craft Queen Challen ges to refresh your headbands with easyto- find craft materials! ...Show more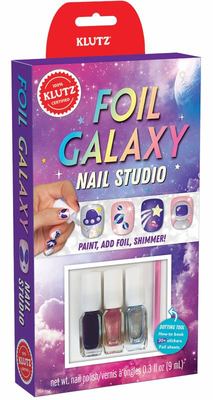 $16.99
AUD
Category: Educational | Series: Klutz Ser.
With three metallic polishes and two colours of holographic foils, these super shiny manicures are out of this world! The instructional book teaches 12 designs like the Milky Way, a meteor shower, and a spaceship. Your nails will be cosmically cute!
$29.99
AUD
Category: Educational | Series: Klutz
  Build a spy vault to hide your most prized possessions from meddlers and enemy agents with the ULTIMATE SPY VAULT & CODE KIT. Customise the combination for ultimate security, then build your own door or pressure plate alarm to scare off any intruder! You'll also learn all about the science of maki ng and breaking codes, secret messages, finger-printing and how to construct your own diversion safe to protect your room from prying eyes! The kit includes: a security vault a key a battery box a buzzer a clothes peg cord 32-page book with coding activities, DIY security measures and more. ...Show more
$24.99
AUD
Category: Educational | Series: Klutz Jr
  Make charming felt necklaces in this adorable Klutz Junior kit. This awesome jewellery kit includes easy-to-assemble designs with pre-punched centres. Fun themes, beads and sparkle allow for endless combinations! The kit includes: pre-cut polyester felt glitter stickers pony beads necklace co rds plastic jump rings.   ...Show more