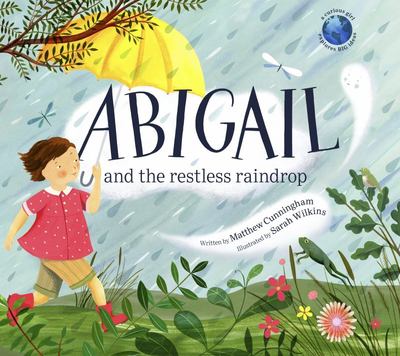 $17.99
AUD
Category: Picture Books
Join Abigail on a rainy-day adventure to explore the marvellous movement of water around the Earth. Abigail is a curious little girl. She likes to discover the answers to really BIG questions. One rainy morning, she thinks of a question that's SO BIG she can't concentrate on anything else until she kn ows the answer. "Mummy," she asks, "how did the water get in the clouds?" To discover the answer, Mummy invites Abigail on an exciting adventure with a tiny drop of lake water. Together they fly up into the sky to explore the marvellous movement of water around the Earth. By dinner time, Abigail has thought of another big question . . . Ideal for any child who loves to ask questions, Abigail and the Restless Raindrop is an exquisitely illustrated and beautiful bedtime story doubling as an introduction to the hydrologic (water) cycle. ...Show more
$19.99
AUD
Category: Young Adult
Fourteen-year-old Dylan has always been troubled by her black skin, the legacy of her absent father. She lives with her French mother, and together they dream of one day sailing across the water to France. But when her mother dies in a freak accident, Dylan finds herself on a very different journey- a r oad trip in the care of her mother's grieving boyfriend, Pat. As they travel through outback towns further and further from the water than Dylan craves to take her to France to her mother's spirit, she and Pat form an unlikely bond. One that will be broken when he delivers her to the family she has never known. A warm, funny and highly original portrait of a young girl's struggle to deal with grief, Metal Fish, Falling Snow explores the complex and confronting dynamic between colour and identity that people of mixed race must often reconcile within themselves. Through families lost and found, this Own Voices story celebrates the resilience of the human heart and the need to know who we truly are. ...Show more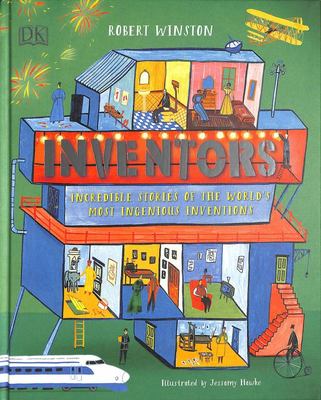 $34.99
AUD
Category: Educational
Step into Leonardo da Vinci's workshop, relax on board Hideo Shima's speedy bullet train, and join movie star Hedy Lamarr to bounce ideas around in between takes. Inventors looks at the towering achievements of more than 50 inventors in great detail. From Lizzie Magie, who came up with the idea for the game Monopoly, but had it stolen, to the ancient Turkish polymath Ismail al-Jazari, who decided the best way to power a clock was with a model elephant, to Richard Turere, the Maasai inventor who created a lion-scaring device when he was just 13 years old - the inventors of this book have all used buckets-full of creativity to find ways to improve our world. Each page is packed with jaw-dropping facts, with every inventor's achievements written as a story. Professor Robert Winston's beautiful descriptions of the inventors' lives are brought to life through stunning illustrations by Jessamy Hawke and fantastic photography highlights the detail of their designs.The inventors come from all walks of life and parts of the world, making this the perfect book for every budding inventor. ...Show more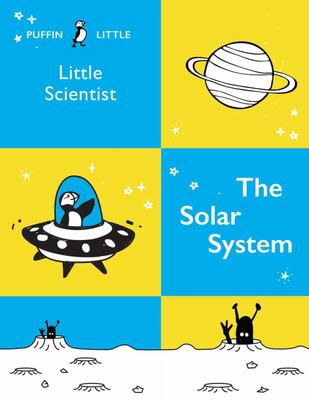 $12.99
AUD
Category: Educational
Just because we're LITTLE doesn't mean we can't learn BIG facts. Have you ever wondered how long it takes Neptune to orbit the Sun? If you're a Little Scientist who is curious about the solar system, you're about to go on a SUPER SPACE ADVENTURE with Puffin Little!
$24.99
AUD
Category: Picture Books
"This is the first time / There's ever been you, / So I wonder what wonderful things / You will do." In this timeless poem about growing up, Emily Windfield Martin explores all the things you can choose to be, from brave and bold to creative and wise. Filled with beautiful, quirky illustrations and cl ever rhyme, grown-ups will love reading this book to their children at any age as they lovingly consider all the possibilities that lie ahead. Its enduring message of love and acceptance as children grow and change is both universal and poignant, and it one to share over and over again. ...Show more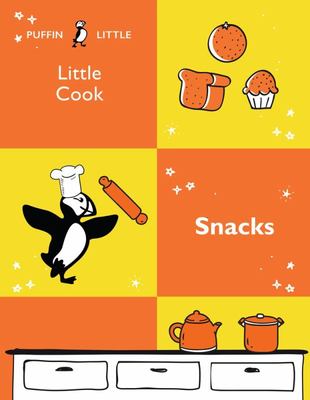 $12.99
AUD
Category: Educational
Just because we're LITTLE doesn't mean we can't learn BIG skills. Have you ever wondered how to make boring veggies into a super-delicious snack? If you're a Little Cook who wants to serve up yummy treats, get ready for a SNACK-ATTACK with Puffin Little!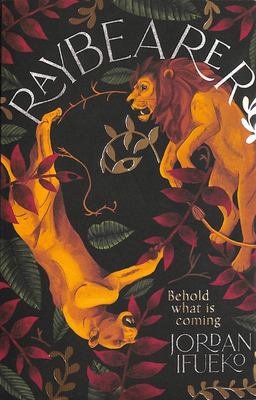 $16.99
AUD
Category: Young Adult
The epic debut YA fantasy from an incredible new talent--perfect for fans of Tomi Adeyemi and Sabaa Tahir Nothing is more important than loyalty. But what if you've sworn to protect the one you were born to destroy? Tarisai has always longed for the warmth of a family. She was raised in isolation by a mysterious, often absent mother known only as The Lady. The Lady sends her to the capital of the global empire of Aritsar to compete with other children to be chosen as one of the Crown Prince's Council of 11. If she's picked, she'll be joined with the other Council members through the Ray, a bond deeper than blood. That closeness is irresistible to Tarisai, who has always wanted to belong somewhere. But The Lady has other ideas, including a magical wish that Tarisai is compelled to obey: Kill the Crown Prince once she gains his trust. Tarisai won't stand by and become someone's pawn--but is she strong enough to choose a different path for herself? With extraordinary world-building and breathtaking prose, Raybearer is the story of loyalty, fate, and the lengths we're willing to go for the ones we love. ...Show more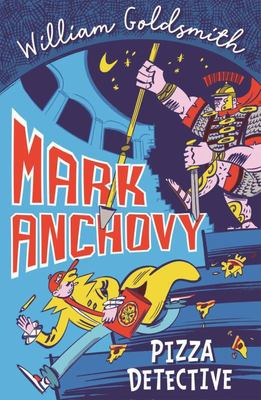 $14.99
AUD
Category: Junior Fiction
Colin Kingsley is a pizza delivery boy with a twist. He's actually an aspiring detective. But in sleepy Rufflington-on-Sea, there are no cases to solve - until the Golden Spatula League come calling. The world's premier agency for 'caterer-detectives', run by children, the G.S.L. have been dazzled by Co lin's freakish memory skills. To join their ranks, Colin - codenamed 'Mark Anchovy' - must fly to Rome to track down a valuable stolen painting, titled, 'Girl With A Squirrel'. The chief suspect: Big Alan Fresco, notorious art thief and pizza addict. It's the toughest, most pizza-ry mystery the G.S.L. have ever encountered. The first book in a trilogy that readers will gobble up! Written and illustrated by William Goldsmith - with hilarious black and white artwork from start to finish. ...Show more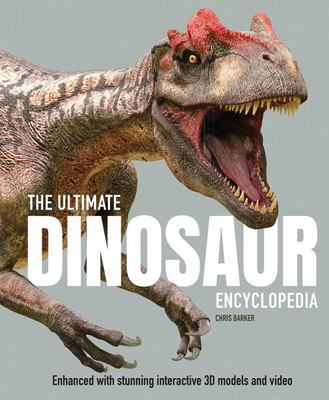 $39.99
AUD
Category: Educational
Augmented Reality brings dinosaurs to life as 3D models on your book!
$19.99
AUD
Category: Picture Books
Based on a heart-warming true story. Tippy and her baby Jellybean live in a beautiful eucalyptus forest.One day, they wake up and sniff the air. It's smokey, hot and windy. Kangaroos and wallabies are bounding. Lizards and snakes are slithering. Wombats are heading to their burrows. The cockatoos take o ff in an enormous flock. Tippy can't hop. Or run. Or fly.Instead she shelters her baby in the only way she can…This is the uplifting story of a mother koala who saved her baby from a bushfire, and the dedicated vets who look after them until they are healed and ready to go home.Proceeds from this book will raise money for the Bushfire Emergency Wildlife Fund. ...Show more
$14.99
AUD
Category: Junior Fiction | Series: Pet Monster
A fantastically readable, gloriously funny and highly collectable new junior fiction series. I'm Artie. I'm eleven years old. I do not believe in ghosts, or monsters. I do believe in science. I also believe that my step-sister Willow is kinda terrifying. Willow and I found a weird old book in the attic of our new house. It's called the Big Boke of Fetching Monsters. And it tells you how to make your own monster. But that's impossible. You DEFINITELY can't make a monster, because MONSTERS DO NOT EXIST. ...Show more
$15.99
AUD
Category: Junior Fiction | Series: Wolf Girl
A wildly exciting adventure series from bestselling author Anh Do. Gwen has been searching for her family for a long time. Just when she feels she is close, the soldiers following her start to close in. Then one of her dogs is injured, and the gang must slow down...Who can Gwen trust? And how will she keep her pack safe from dangerous enemies? Does this spell disaster for the one and only Wolf Girl? ...Show more